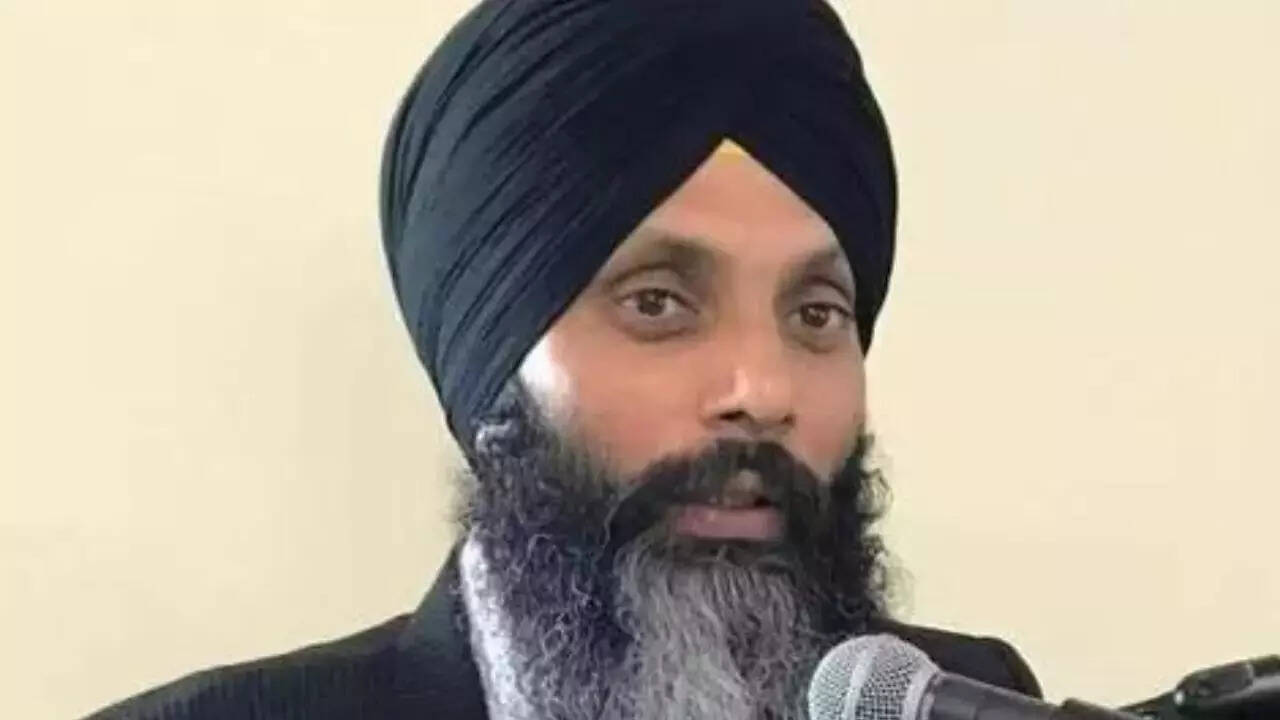 NEW DELHI/AMRITSAR: Designated terrorist Hardeep Singh Nijjar, a known anti-India face who was head of pro-Khalistan outfits Khalistan Tiger Force and the Canadian arm of Sikhs For Justice (SFJ), was shot dead by unknown assailants at a parking lot of a gurdwara in Surrey, Canada, on Monday.
According to reports reaching here, two unidentified gunmen shot 46-year-old Nijjar, who was the president of Guru Nanak Sikh Gurdwara in Surrey, British Columbia. He had forcibly taken control of the shrine and turned it into a prominent centre of Khalistani activities.
It was reported that Surrey Royal Canadian Mounted Police (RCMP), responding to a call, found an adult male inside a vehicle suffering from apparent gunshot wounds. They provided medical assistance until emergency health services arrived on the scene, but he could not be saved.
Nijjar is the second associate of SFJ chief Gurpatwant Singh Pannu and the third Khalistani terrorist to have died in the last 45 days. The killing of Nijjar, who was listed as "most wanted" by the NIA and the Punjab police but led a double life as president of the Surrey gurdwara, came days after the sudden death of SFJ's UK arm chief Avtar Singh Khanda in a London hospital spawned many conspiracy theories.
On May 6, Paramjit Singh Panjwar, the head of Khalistan Commando Force (KCF), was reportedly assassinated in Pakistan, reinforcing those quarters which suspect that ISI, Pakistan's notorious spy agency that has been the main patron of Khalistani terrorists, could be engaged in a purge to get rid of secessionists who have outlived their shelf lives and replace them with younger blood.
Originally from Bhar Singh Pura village in Jalandhar, and a permanent resident of Canada for the past several years, Nijjar was an accused or chargesheeted accused in multiple terror cases including ones relating to SFJ's 2020 Sikh Referendum campaign in Punjab; conspiracy to carry out targeted killings, including at RSS gatherings, a Hindu priest and temple staff in Punjab; and funding the procurement of arms and ammunition and training Sikh youths to give shape to terrorist activities in India.
His notoriety grew after he raised an 80-foot-high Khalistani flag at the Indian consulate in Vancouver.
Nijjar also figured prominently in NIA cases relating to the organised crime syndicate run by KTF operatives in Punjab, Haryana, Delhi and Rajasthan to raise funds through extortion and carry out smuggling of arms, ammunition and explosives across the border.
In 2022, the NIA had declared a Rs 10 lakh reward for information leading to Nijjar's arrest. In 2020, it had attached his properties in Jalandhar.
Nijjar's precision killing was reminiscent of last year's shooting of Ripudaman Malik, an accused in the 1985 Air India Kanishka terror bombing case who was later acquitted, in the same town of Surrey in British Columbia.
Many radically-inclined Canadian Sikhs condemned Nijjar's killing and alleged an attempt to silence Sikh leaders espousing the cause of Khalistan — the charge reflecting the fear that more Khalistani radicals who conveniently use their locations abroad to plot anti-India activities are no longer safe.
Nijjar had styled himself as a human rights activist to camouflage his antecedents. Canada-based independent journalist Gurpreet Singh on Monday made public his phone interview with Nijjar after Panjwar's murder in Pakistan, during which he claimed that he faced a threat from Indian spy agencies. Referring to the government declaring him an "individual terrorist", among nine other Khalistani activists, Nijjar said, "Let's see who is on the hit list. Agencies here have also been alerting us and we also have been telling the agencies here that contract killers here can kill those who talk about human rights violations."
Significantly, a section in the Indian security establishment seems inclined to attribute the deaths of two prominent Khalistanis in quick succession to the rivalries among the various factions espousing the secessionist cause. They had earlier blamed Nijjar, a suspected ISI stooge, for facilitating Khanda's death under directions of the Pakistani intelligence agency.
It was said that Khanda, who held an Indian passport, had become "inconvenient" with his role clearly established as leader of the mob that vandalised the Indian high commission in London in March. The ISI allegedly feared that Khanda could be deported to India, and might end up spilling the beans on how ISI has been using pro-Khalistani elements to foment trouble in Punjab.
Nijjar, agencies here suspect, was directed by ISI to eliminate Khanda through his aides in the UK. "We have information that the remaining trio of Khalistani leaders — Lakhbir Singh Rode, Wadhawa Singh and Gajinder Singh — who find shelter under the guardianship of the ISI, have upped personal security measures in response to apprehensions of potential targeting," a source said.