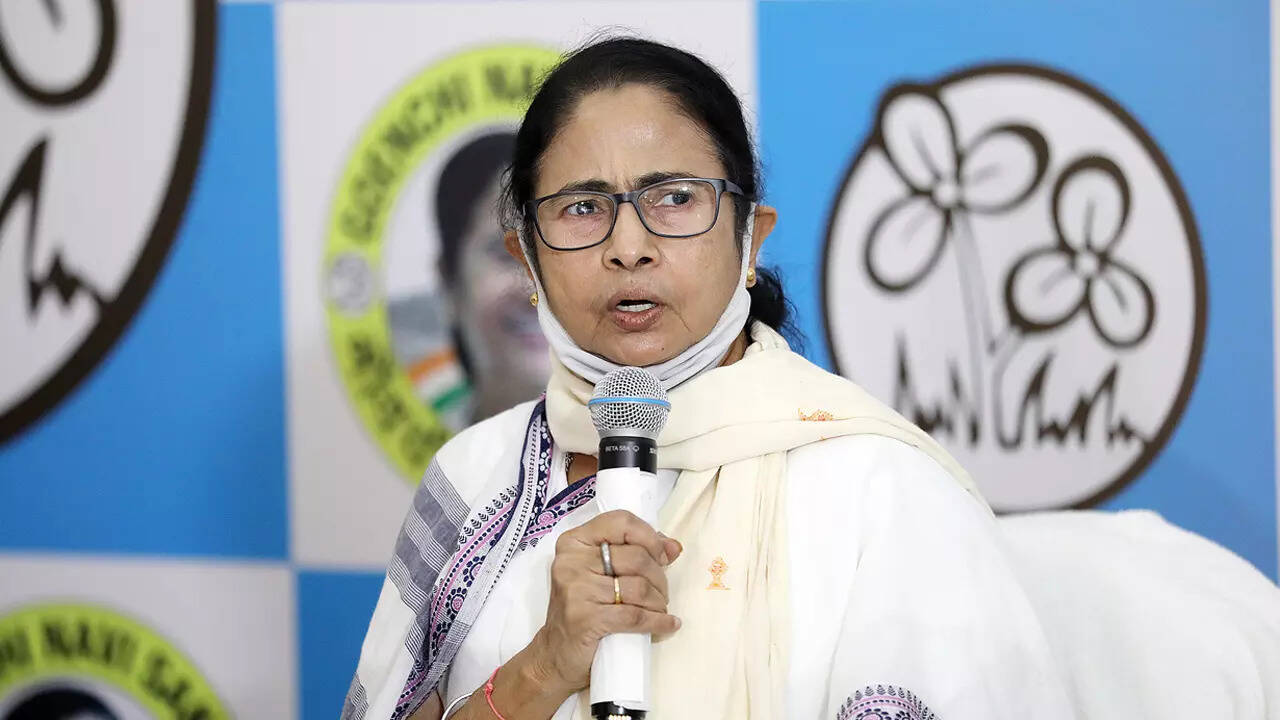 KOLKATA: West Bengal chief minister Mamata Banerjee in a letter to governor CV Ananda Bose expressed "shock" at his "unilateral" decision to commemorate the state's foundation day on Tuesday.
Banerjee pointed out that the pain and trauma of partition was such, that people in the state have never commemorated any day as foundation day since India's independence.
"I am stunned and shocked to know that you have decided to organise a programme on 20.06.2023 at Raj Bhavan, Kolkata, commemorating what you have peculiarly chosen to describe as the 'State Foundation of West Bengal'," Banerjee said in the letter to Bose on Monday.
She said that during a telephonic discussion earlier in the day, Bose had admitted that a "unilateral and non-consultative decision" to declare a day as the state's Foundation Day is not warranted.
Banerjee also pointed out that West Bengal was "carved out of the undivided State of Bengal in 1947 through a most painful and traumatic process. The process involved uprooting of millions of people across the border and death and displacement of innumerable families."
"Since Independence, we in West Bengal have never rejoiced over, or commemorated, or celebrated, any day as the Foundation Day of West Bengal. Rather, we have seen the Partition as a result of unleashing of communal forces that could not be resisted at that point of time," she said.
Banerjee also wrote that people have been born and brought up here and have never commemorated any State Foundation Day for the aforesaid reasons.
If an event is conducted at Raj Bhavan, it "may at best be a programme of a political party, driven by vendetta, but not of the people or its government," the chief minister said.
"The state was not founded on any particular day, least of all on any 20th of June," the letter read.
On June 20, 1947, two meetings of separate sets of legislators in the Bengal assembly were held. One of those who wanted West Bengal as part of India, voted in favour of the resolution by a majority. The other was of legislators of areas which eventually became East Pakistan.
For the district of Sylhet which was part of Assam, it was decided to conduct a referendum.
Nearly 2.5 million people were displaced from both sides and properties worth crores of rupees burnt down in post-partition rioting.