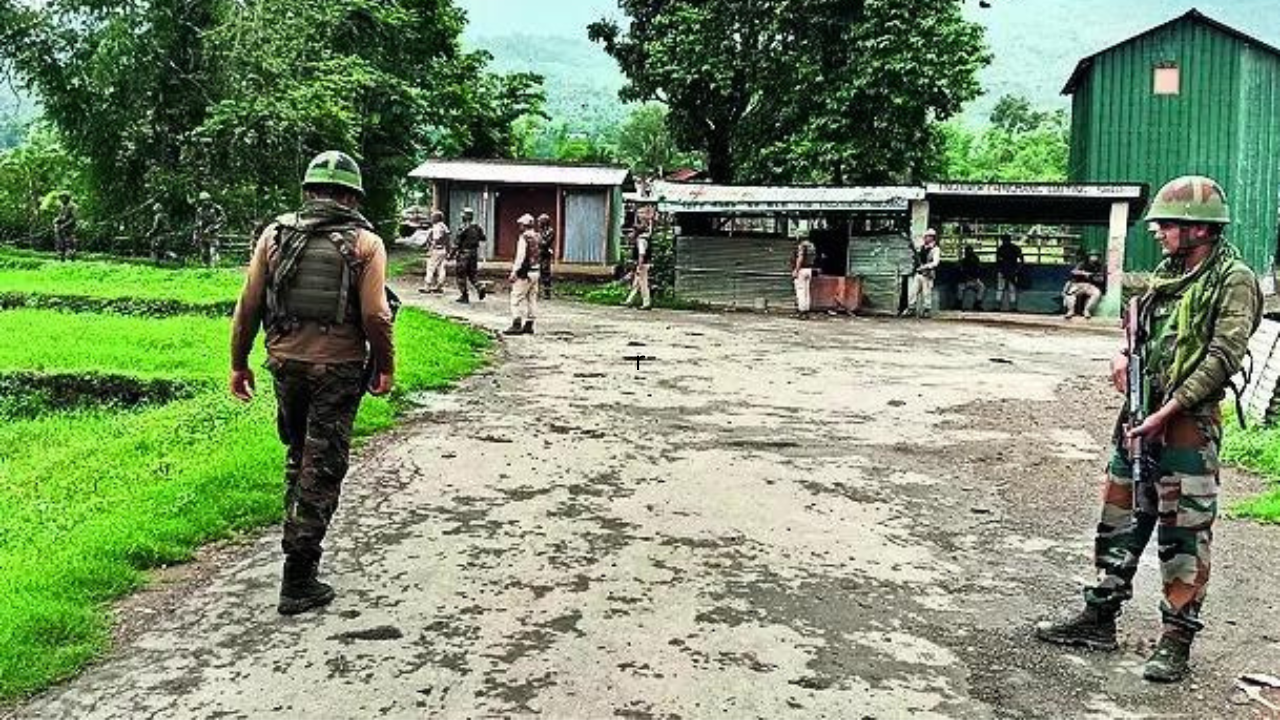 GUWAHATI: An eight-year-old boy and two teenagers were gravely wounded in an IED explosion near a culvert in Manipur's Bishnupur district on Wednesday evening, while miscreants fired indiscriminately in at least two villages in Kangpokpi district around the same time as violence returned to the embattled state after a lull of four days.
Security sources said the bomb was brought in an SUV and planted near the culvert with an aim to damage the important Tiddim road between Kwakta town and Phougakchao Awang Leikai, and impede the movement of the Army and other security forces. The explosion left a hole in the road. The wounded boys were taken to a hospital in Moirang. "It was not immediately known how the boy and two teenagers were caught in the blast," a source said.
This happened two days after CM N Biren Singh warned Kuki militants and armed Meitei civilians to end hostilities or face consequences. However, several attacks were carried out the past few days on villages in Kangvai, Phouljang, Gothol and Songdo, which are close to the spot where the IED explosion happened.
Sources said intermittent firing was reported at dusk in the foothills village of Haraothel in Kangpokpi district. Gunshots were also reported in L Munlai village near Leimakhong in the district. Assam Rifles patrols drove away the gunmen.
These villages are close to the tense buffer zone between Imphal valley and the mountains – the two topographical divisions that define the ethnic clashes in Manipur since May 3.
Earlier on June 13, Manipur saw the worst single-day death count, when nine people, including a 32-year-old woman, were killed in a clash between attackers and villagers at Aigejang village in Kangpokpi district. More than 100 people have been killed in the conflict so far in the state.