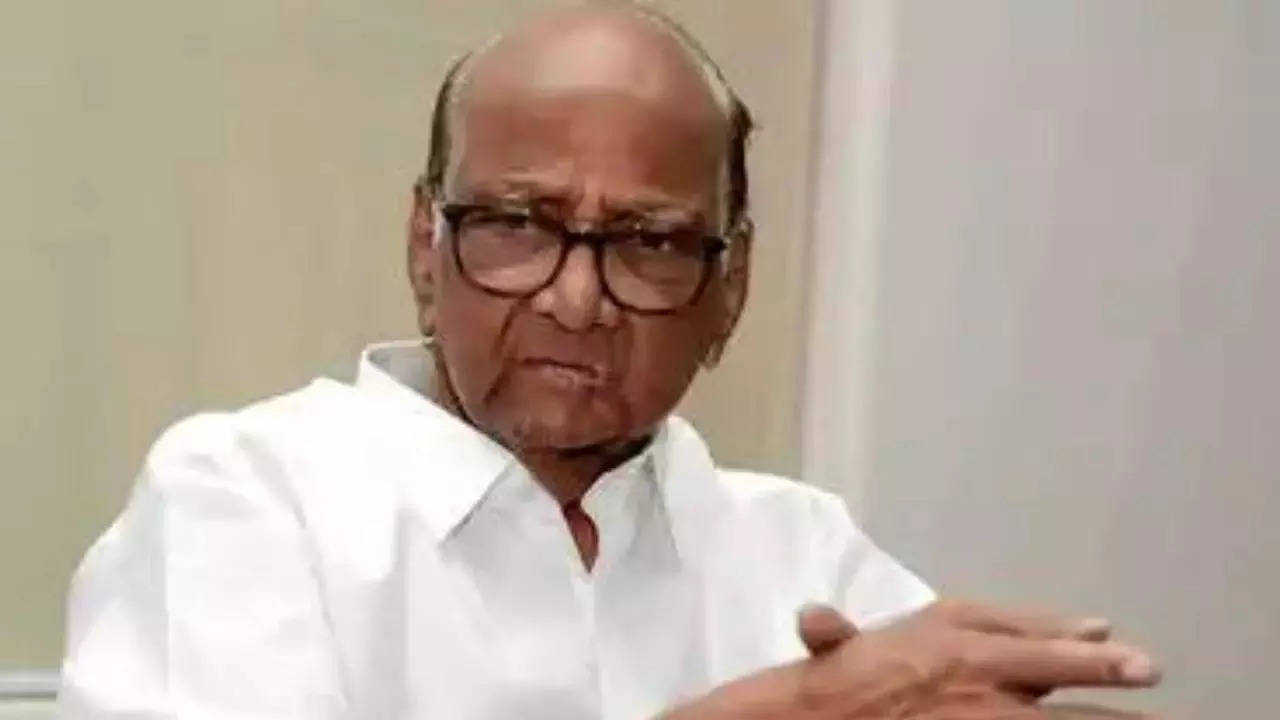 MUMBAI: Nationalist Congress Party (NCP) president Sharad Pawar on Wednesday slammed the Narendra Modi government for not using power and resources at its disposal to control the ongoing violence in Manipur, where more than 100 people have died so far in ethnic clashes.
Speaking at a function organised to mark the NCP's 24th foundation day, the former defence minister said the BJP-ruled Manipur is a border state and its international boundary could be misused by neighbouring countries. "The state is witnessing violence for the last 45 days, but those in power have no time to think about the prevailing situation and what it may lead to," Pawar said.
The Rajya Sabha MP maintained Prime Minister Narendra Modi, currently visiting the United States, should focus on tackling the country's internal situation.
"The prime minister can go wherever he wants, but first he should tackle the internal situation and for that power in hand is not being used (to improve situation in Manipur)," said the NCP leader.
More than 100 people have lost their lives in the violence between Meitei and Kuki communities in Manipur that broke out over a month ago. Clashes first broke out in Manipur on May 3 after a 'Tribal Solidarity March' was organised in the hill districts to protest against the Meitei community's demand for Scheduled Tribe (ST) status.
The NCP chief said President Droupadi Murmu was not invited for the last month's inauguration of the new Parliament House in New Delhi because Modi did not want anyone higher than him in protocol and constitutional hierarchy to open the building.
"Institutions and constitutional posts are not being respected," he charged. Speaking about the June 23 meeting of anti-BJP parties in Patna, Pawar, a key participant at the mega gathering, said, "Opposition parties will sit together and formulate a policy on how to come together to protect democracy."
The former Union agriculture minister claimed that in the last five months alone 391 farmers have committed suicide in Maharashtra. The ex-CM alleged communal riots have been orchestrated in parts of Maharashtra for political mileage.
"Communal riots have been engineered in areas where the BJP is weak so as to derive political mileage. If law and order is poor, the state will have to pay a price," he maintained. Maharashtra has witnessed multiple incidents of communal unrest in different districts, including Akola, Aurangabad and Ahmednagar, in the last few months.