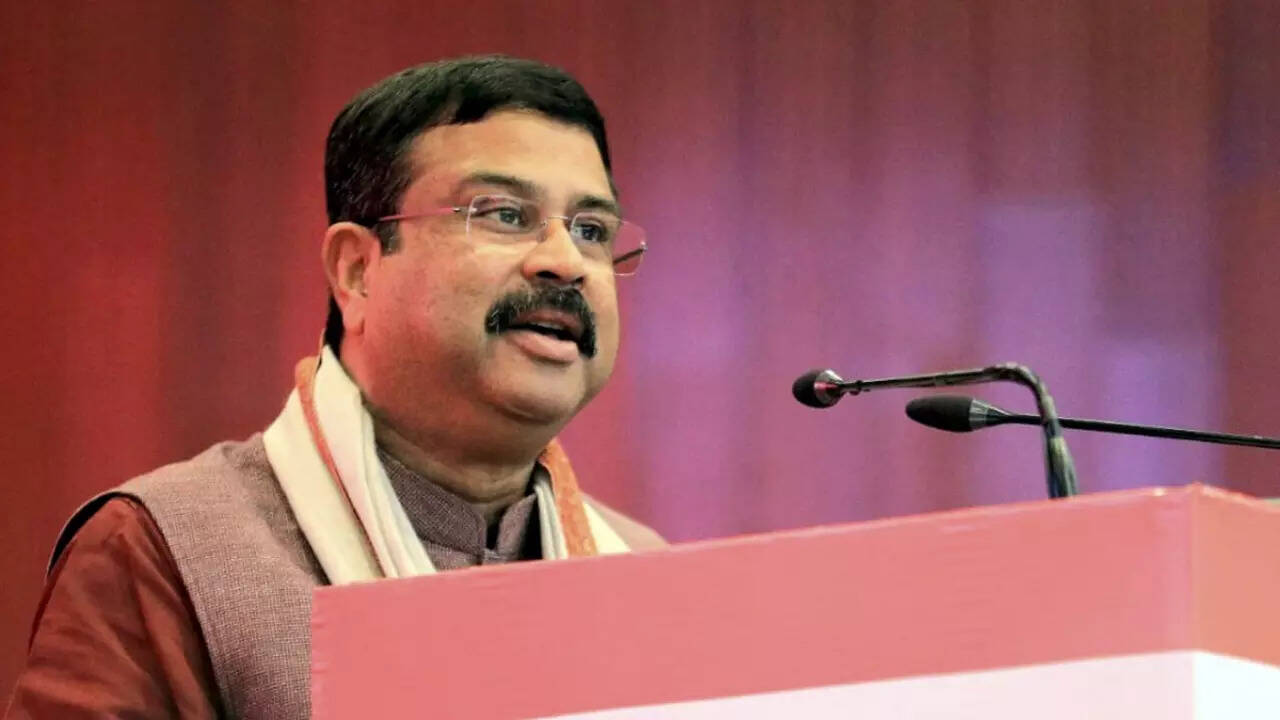 NEW DELHI: Education minister Dharmendra Pradhan has said that he will contest the Lok Sabha elections amid gathering indications that some other senior cabinet ministers who are members of Rajya Sabha may also be encouraged to take the direct route to Parliament and enter the 2024 fray.
"I am definitely contesting," Pradhan said when asked whether he would fight the LS polls next year. Pradhan was elected to Lok Sabha in 2004 from the Deogarh constituency before it got extinguished as part of the delimitation exercise. The confirmation from Pradhan comes amid signs that other senior members of the cabinet like commerce minister Piyush Goyal, aviation minister Jyotiraditya Scindia and railway minister Ashwini Vaishnaw could be keen to contest thepolls.
"Some of the key Union ministers are in Rajya Sabha. The party is thinking about fielding a few of them in the 2024 contest. It is especially keen on those who have acquired credentials by performing in their ministerial jobs. Besides, the party has also asked some of its MLAs in different states to prepare for Lok Sabha polls," a senior source said.
Party sources said the leadership, in any case, not been keen to give more than two RS terms to its members, irrespective of their seniority, the reason why former minority affairs minister Mukhtar Abbas Naqvi, who has served several terms, was denied another.
He has since been nursing Rampur Lok Sabha constituency that he had represented once. However, there is no clarity whether the leadership's preference has gelled into a principle to be applied without exception.
BJP sources said the move was also seen as a way to accommodate a large number of aspirants, who have been silently working for the party organisation and its ideology and, having spent reasonable time among the people as ministers, will be more comfortable in electoral politics.
While Pradhan has confirmed his candidature, sources said other Union ministers like Bhupender Yadav and Mansukh Mandaviya, who are in their second terms in the Rajya Sabha, may be asked to contest the next Lok Sabha elections.