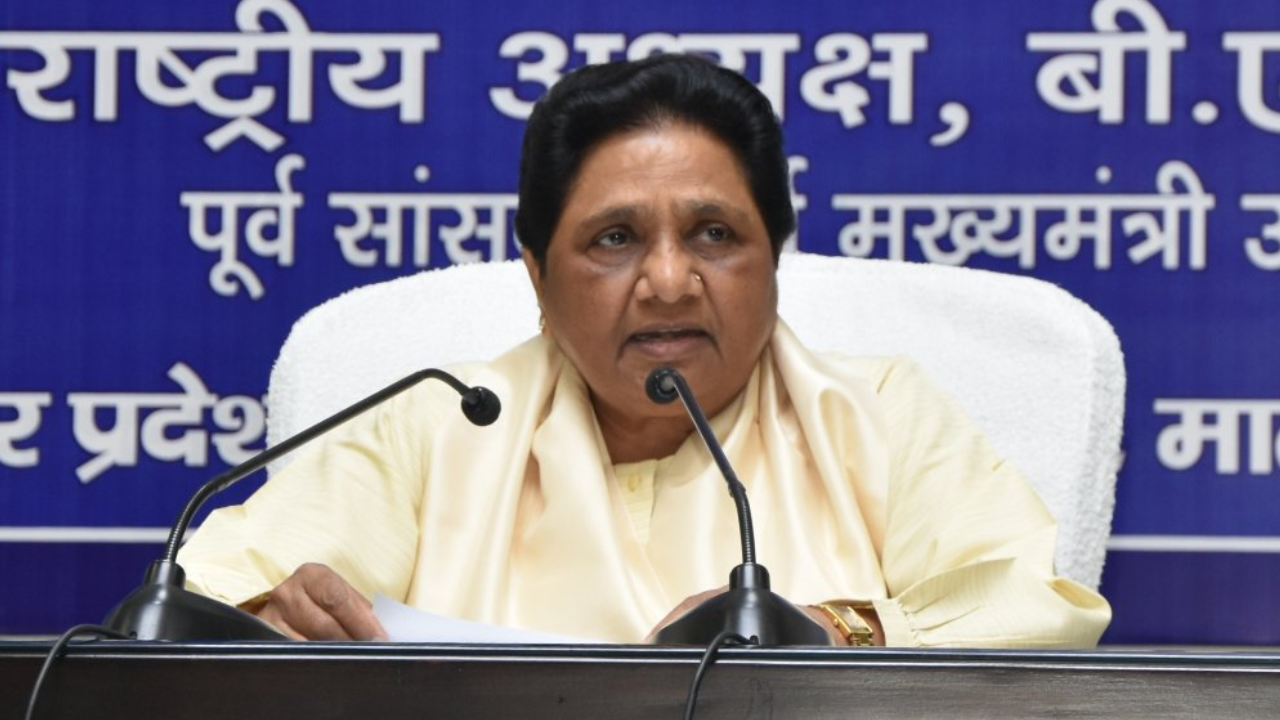 LUCKNOW: BSP national president Mayawati on Wednesday will deliberate on 'fast changing political scenario in the country', `sequence of events that it has led to' and 'equations created out of it' with her partymen in a state-level meeting, which will be followed by party's state, mandal and district units brainstorming on Lok Sabha elections 2024 and formulate a strategy for the BSP.
This is a week after Mayawati announced that her party will contest assembly elections in the four states of Rajasthan, Madhya Pradesh, Chhattisgarh and Telangana and she "herself" will be campaigning for the party in these states.
The foremost message that may come from the party national president to her people on Wednesday is about her "active involvement" in the party's preparations for the Lok Sabha elections, "which, in any way, is always there but, at times, needs to be emphasised," said a party insider.
After the results for the UP ULB polls came in May, and the party could get only 11% votes, lesser than the 13% that it got in the UP assembly elections last year, absence of senior leaders from campaigning and lack of "faces" who could draw voters to the party came up as one of the major reasons for the poor show.
Further, the party has decided to form a panel of leaders to select 'winnable' candidates for general elections. The early selection will give the candidate enough time to develop a connection with the voters. The panel may be finalised on Wednesday.
In the 2019 Lok Sabha elections, BSP contested in alliance with SP and RLD. BSP had won 10 seats out of the 15 seats that the alliance won. This time, though Mayawati has announced that her party will contest alone, the leaders in her own party are not taking the announcement as the final one. "It is too early to decide on it and then stick to that decision," said one of the senior leaders in the party, adding that the national president may make the picture clear on the alliance in the upcoming meeting.