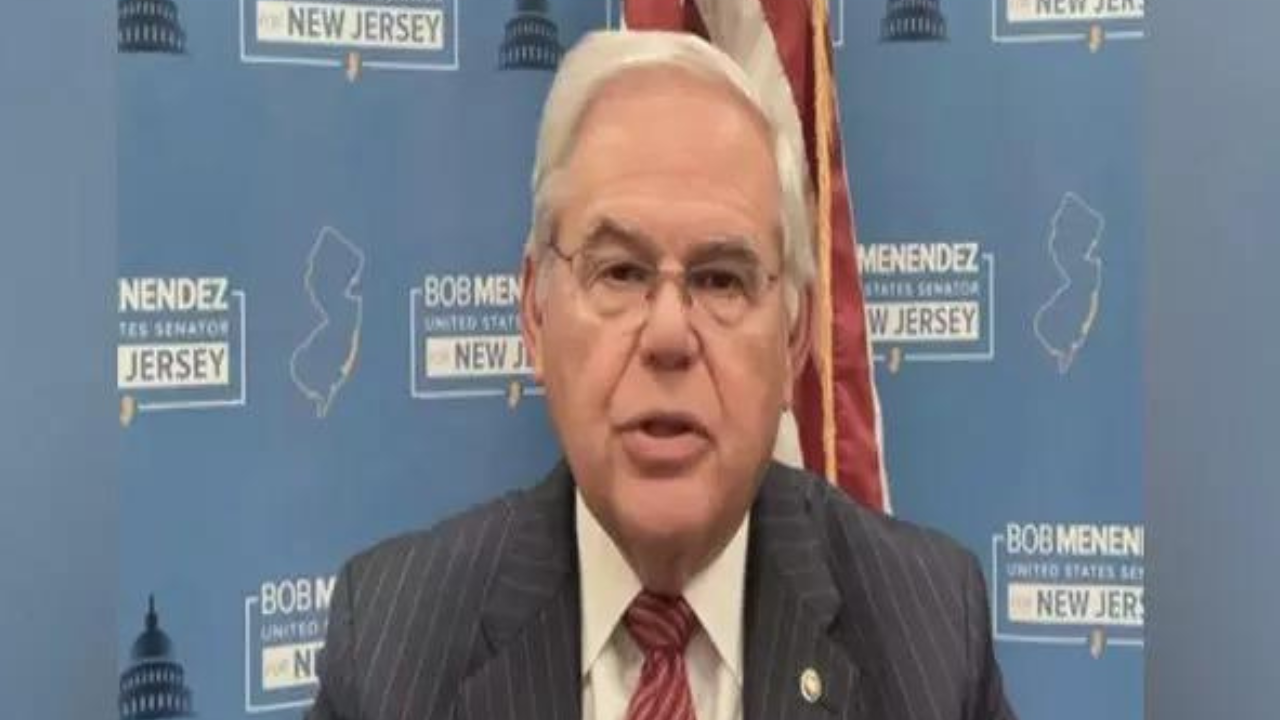 WASHINGTON: Ahead of Prime Minister Narendra Modi's visit to the US, Bob Menendez, the Congressman from New Jersey, said on Saturday that in recent years India and the US have made "considerable strides" and he hopes for "even more in the future."
PM Modi is set to travel to the US on an official visit and will be hosted by President Joe Biden at the White House.
Bob Menendez, a senior Senator from New Jersey and chairman of the United States Senate Foreign Relations Committee, released a short video address welcoming PM Modi to the US.
"I would like to join the vibrant and important Indian American community in my home state in saying welcome to Washington DC Prime Minister Modi. The Prime Minister's state visit is a significant moment in the US-India relationship," he said in the video message.
He also recalled the memories from his visit to India in 2019 saying the trip was not only a chance for him to meet with Indian civil society leaders, security and government officials in the country but also an opportunity to engage with India's history, culture and diverse religious traditions.
"I saw India's biggest mosque. I saw the Akshar Dham Temple in Delhi. I spent a day at the Golden Temple, and I celebrated Gandhi's 150th birthday. I hope Prime Minister Modi will have the same opportunities to experience all the richness of the United States during his visit. Whether it is the incredible architecture of the Capitol Dome or the deep generosity of the American people, I wish him well in his visit to Washington," Menendez said in a personalised message to PM Modi.
The US Congressman also highlighted "critically important ties" between India and US, including trade and economic engagement, security cooperation, and people-to-people relations.
"We have made considerable strides in recent years, and I hope for even more in the future. My work on behalf of thousands of New Jersey citizens benefits greatly from my engagement with New Jersey's Indian American community, who contribute so much to our economy, culture, and security," the Senator added.
Menendez also pledged to work even harder to bring India-US closer together and to make them both more prosperous in the years and decades to come.
PM Modi will set off on his first state visit to the US on June 20. The visit will commence in New York where the Prime Minister will lead the celebrations of the International Day of Yoga at the United Nations Headquarters on June 21.
After celebrating Yoga Day in New York, PM Modi will then travel to Washington DC where he will receive a ceremonial welcome at the White House on June 22 and meet President Biden to continue their high-level dialogue.
President Biden and First Lady Jill Biden will host a State Dinner in honour of Prime Minister Modi the same evening, according to a release issued by the Ministry of External Affairs (MEA).
At the invitation of US Congressional Leaders, including Speaker of the House of Representatives Kevin McCarthy and Speaker of the Senate Charles Schumer, PM Modi will address a Joint Sitting of the US Congress on June 22.
On June 23, PM Modi will be jointly hosted at a luncheon by US Vice President Kamala Harris and Secretary of State Antony Bilnken.
In addition to official engagements, the Prime Minister is scheduled to have several curated interactions with leading CEOs, professionals, and other stakeholders. He will also meet members of the Indian diaspora.