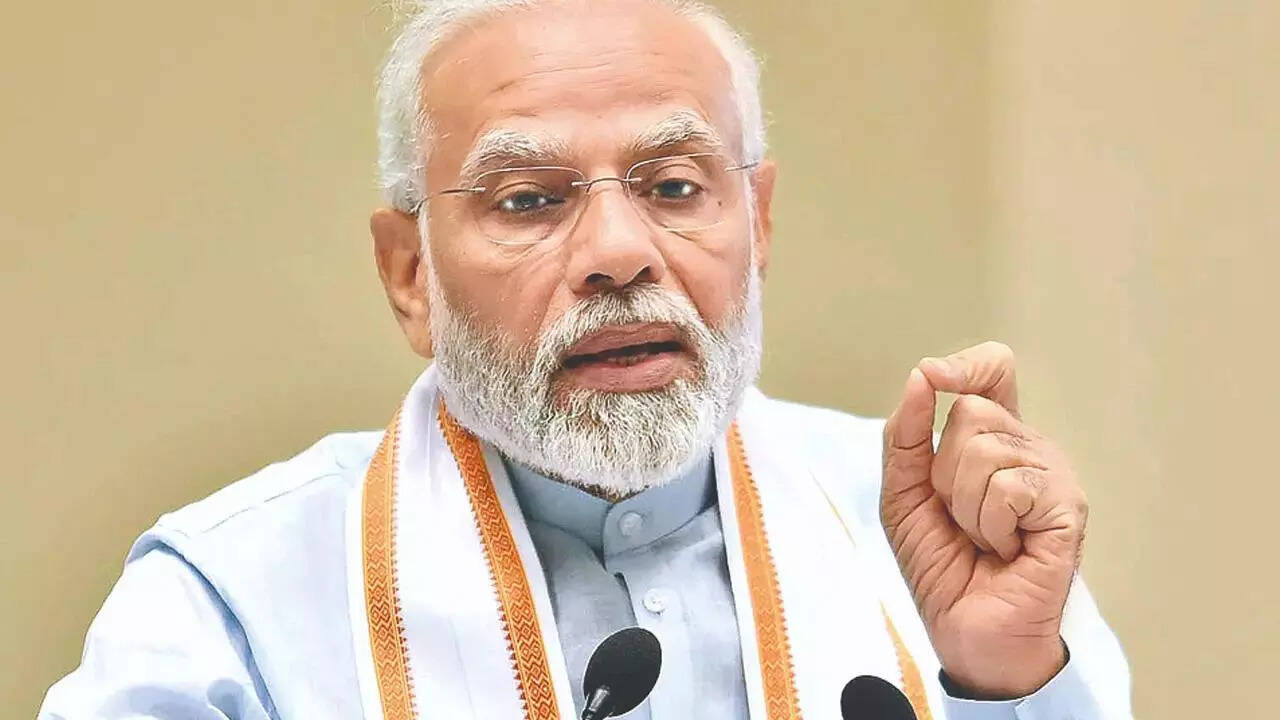 PANAJI: Portraying India as a land of festivals, Prime Minister Narendra Modi on Wednesday invited ministers from G20 nations to witness the 2024 Lok Sabha elections, which he described as a festival of democracy.
Modi, who addressed tourism ministers and delegates from the G20 nations, also encouraged them to explore India.
"In Goa, the Sao Joao festival is coming up soon, but there is another festival that you must visit. The festival of democracy in the mother of democracy," said Modi in the pre-recorded video message.
"Next year, India will hold its next general election for over a month. Nearly a billion voters will be celebrating this festival reaffirming their abiding faith in democratic values with more than a million voting booths. There will be no shortage of places for you to witness this festival in all its diversity. I invite you all to visit India, for this most important thing of global festivals," said Modi, who is currently on an official visit to the USA.
The G20 Tourism minister's meeting concluded on Wednesday in Goa, which Modi hailed as a major tourist attraction in India. Modi urged the delegates to explore the natural beauty and the spiritual side of Goa.
"In India, our efforts in this sector are centred on preserving our rich heritage, and at the same time, creating world class infrastructure for tourism. One of our focus areas is on developing spiritual tourism," said the prime minister.