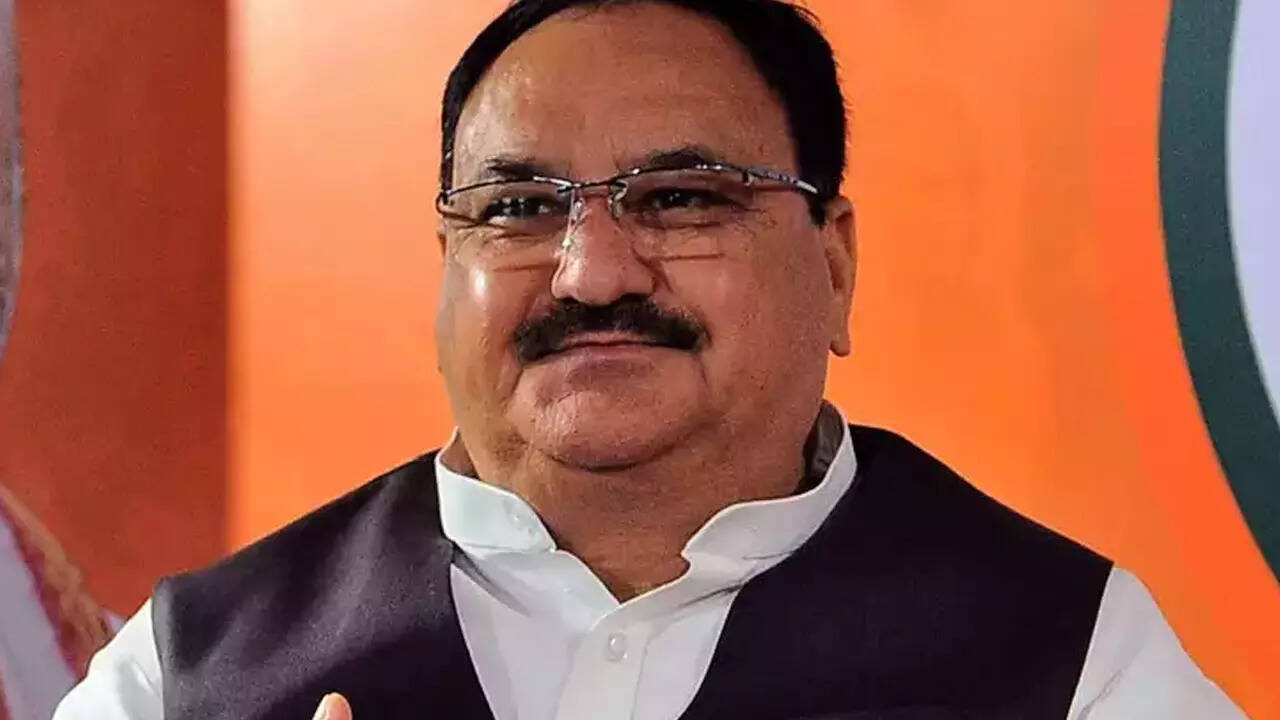 SANTIRBAZAR (TRIPURA): BJP national president JP Nadda on Saturday said the country has witnessed unprecedented development under Prime Minister Narendra Modi who has "changed the fortune of India" in the past nine years. He cited infrastructure building, good governance and all-round development as the benchmarks of the Modi government.
"Earlier, India was known for corruption, policy paralysis and bad governance. Now, the whole world respects the country for all-round development and good governance," the BJP chief said at a rally on South Tripura's Santirbazar school ground to mark the completion of nine years of the Modi government.
Highlighting the Centre's achievements in infrastructure building, Nadda said 13,125km of border roads have been built to safeguard the international border.
"As much as Rs 18 lakh crore has been spent for infrastructure building from 2014 to 2022 while 29km of national highways are being constructed daily compared to just 12km during erstwhile UPA rule," he said, adding 74 airports have also been built in the past nine years.
Asserting that the country's fiscal position is strong, Nadda said India GDP growth has remained firm despite adverse conditions such as global recession, the war in Ukraine and Covid.
He said India's inflation is much lower than that of developed countries such as the US, the UK, Australia and Italy.
Branding the Congress and CPI(M) as "illiterate" for questioning inflation, Nadda said the country's inflation stands at 4.2 per cent compared to 4.9 per cent in the US and 8.7 per cent in the United Kingdom.
He appealed to people to strengthen the hands of Modi to build a better India in the days to come.