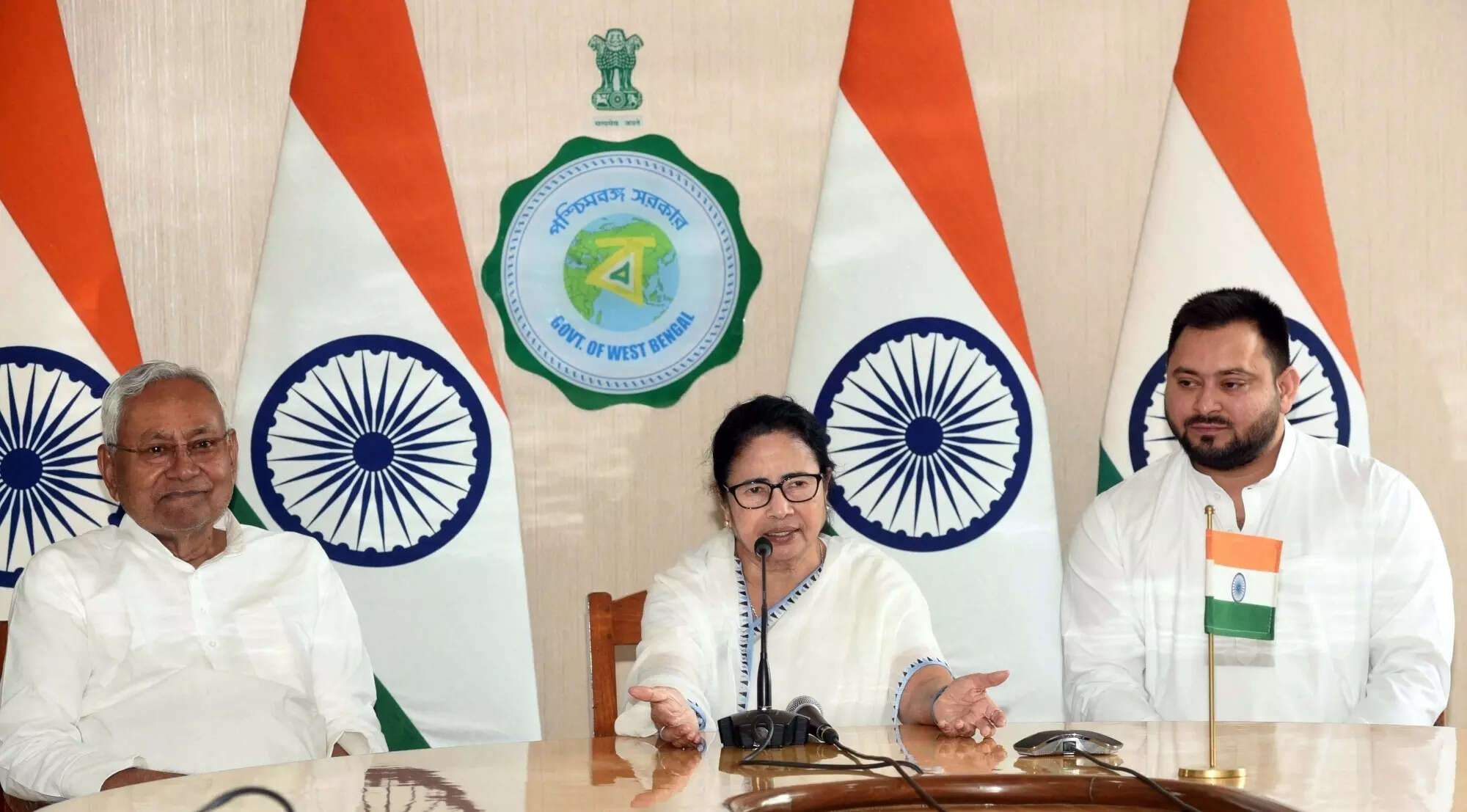 PATNA: Nitish Kumar's JD(U) – one of the main hosts of the opposition parties' meeting on June 23 – on Wednesday said that regional satraps like Odisha CM Naveen Patnaik (BJD), his Telangana counterpart K Chandrasekhar Rao (BRS), former Uttar Pradesh CM Mayawati (BSP), YS Jagan Mohan Reddy (YSR Congress), Sukhbir Singh Badal (Shiromani Akali Dal) and HD Kumaraswamy (JD-S) were not invited for the Patna meeting, hence there is no question of their participation.
Pooh-poohing the BJP's claim that these regional satraps have disassociated themselves from the June 23 meeting, JD(U) chief spokesperson K C Tyagi told TOI that these regional leaders were not given invitation for the June 23 meeting because they did not clear their commitment towards fighting against the saffron in the 2024 Lok Sabha polls.
Some BJP leaders, especially Rajya Sabha member Sushil Kumar Modi, on Wednesday alleged that regional leaders like Mayawati, Patnaik, KCR, Kumaraswamy and Jagan Mohan Reddy have already disassociated themselves from the Patna meeting. "The BJP's allegation is bogus. These leaders were not extended any invitation. Hence, no question of their participation arises," Tyagi told this newspaper.
Earlier on May 9 this year, Bihar CM Nitish Kumar called on his Odisha counterpart Patnaik in Bhubaneshwar to seek the latter's support in his move to unite opposition parties against the BJP ahead of the 2024 polls. But after their meeting, Patnaik told reporters in presence of Nitish, "Ours is a known friendship, and we were colleagues many years ago. No discussion was held on any alliances today."
Similarly, Telangana CM K Chandrasekhar Rao met Nitish, his deputy Tejashwi Yadav and RJD chief Lalu Prasad in Patna on August 31 last year and gave a call for 'BJP-Mukt Bharat.' But later, KCR did not join Nitish's campaign to unite opposition parties against the BJP.