Read Time:
3 Minute, 39 Second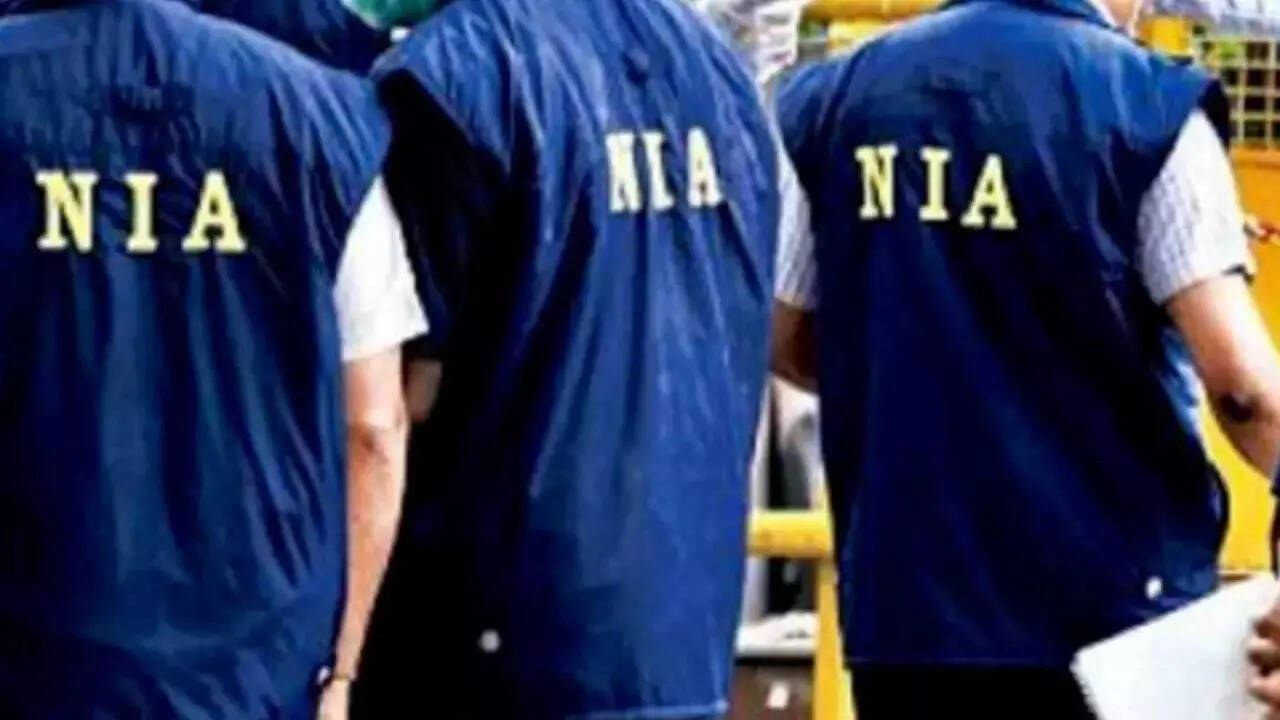 NEW DELHI: The National Investigation Agency has attached 152 bank accounts and an SBI mutual fund account containing over Rs 20. 6 crore — the largest amount ever to be attached by the central investigation agency in a left-wing extremism-related case — belonging to a Jharkhand-based firm and its partners found by an NIA probe to be closely linked to and funding the CPI(Maoist).
NIA in a statement on Friday called its attachment action in the case relating to aMaoist attack on a police vehicle in Latehar, Jharkhand, in 2019 — in which four police personnel were killed and their arms looted — as a "major blow to the funding of left-wing extremism". It said the 152 bank accounts, including 124 special term deposit receipts (STDR), and one SBI mutual fund account holding over Rs 20. 6 crore were found to be "proceeds of terrorism" during its investigations, warranting their attachment under the Unlawful Activities (Pre-vention) Act. The same accounts were earlier frozen under CrPC.
Investigations by NIA had revealed that Mrityunjay Kumar Singh an accused in the case and one of the partners of M/s Santosh Construction, had a close nexus with top CPI (Maoist) cadres. He had allegedly provided cash funds to Maoist cadre Ravindra Ganjhu, a CPI (Maoist) regional committee member, for furtherance of Maoist activities.
A day before the attack on PCR vehicle of Chandwa police station at Lokaiya More in Latehar by armed cadres of CPI(Maoist) led by Ganjhu, Mrityunjay had met Ganjhu at Beerjangha forest and given him Rs 2 lakh. NIA says this amount was used for preparation and execution of the attack.
NIA took over the probeof this case in June 2020. In October 2020, NIA seized over Rs 2. 5 lakh from Mrityunjay's house, which were also found to be 'proceeds of terrorism' and therefore attached in April 2022.
As per findings of the NIA probe, Mrityunjay continued to fund CPI (Maoist) and their activities even after the Lukaiya More incident. He gave Rs 5 lakh to couriers of Ravindra Ganjhu namely Baijnath Ganjhu, Rajesh Ganjhu and Kunwar Ganjhu in January 2020. The couriers were intercepted with this money and a case was registered at Chandwa PS. Investigation of this case was transferred to NIA as well.
During probes, the said bank accounts were frozen by NIA between February 2021 and February 2023. M/s Santosh Construction initially moved the HC, Ranchi, by way of a writ petition for unfreezing the six major bank accounts, which was dismissed in August 2022. They later filed a special leave petition before Supreme Court but it was also dismissed.
For more news update stay with actp news

Android App

Facebook

Twitter

Dailyhunt

Share Chat

Telegram

Koo App