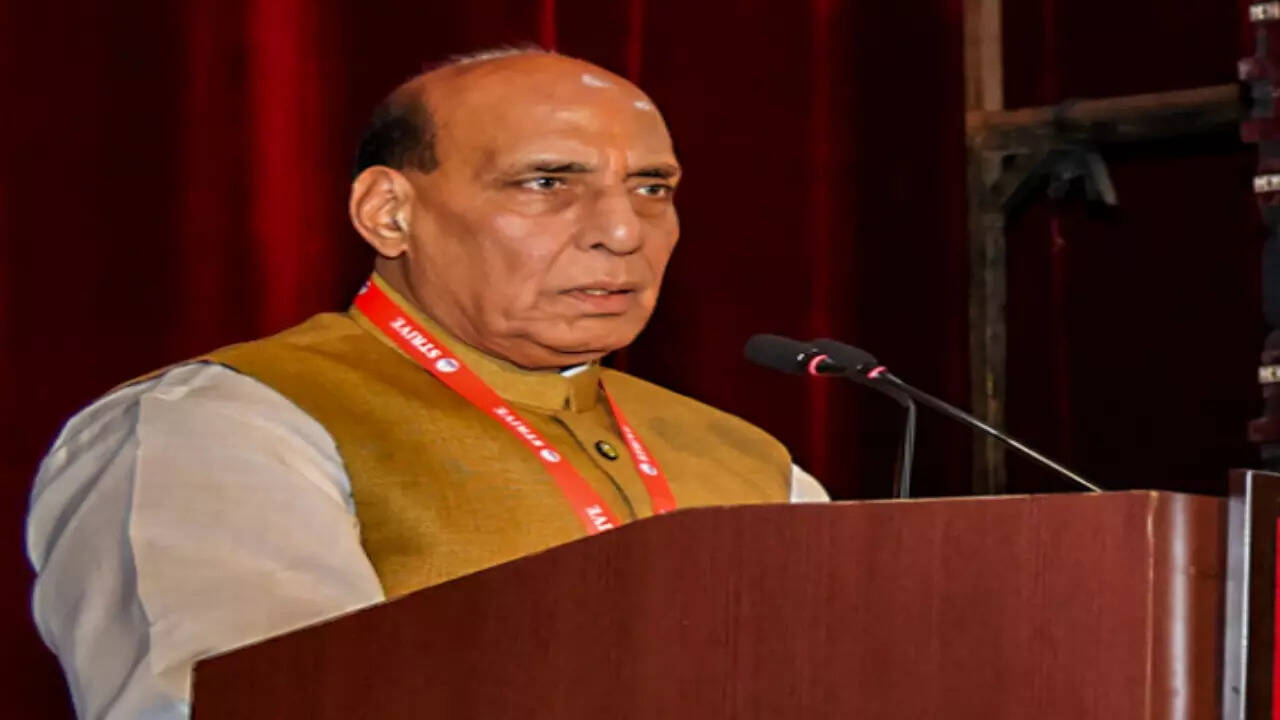 LUCKNOW: BrahMos missiles, drones and electronic warfare systems w will soon be manufactured and assembled in the Uttar Pradesh defence corridor, Union defence minister Rajnath Singh said on Saturday.
"In the UP defence corridor, not only nuts and bolts or spare parts will be manufactured, (but) drones, UAVs, electronic warfare (systems), aircraft and BrahMos missiles will also be manufactured and assembled," he said.The defence minister was addressing a gathering at an event on 'Atmanirbhar Bharat'.
The Uttar Pradesh Defence Industrial Corridor (UPDIC) is an aspirational project that intends to reduce the dependence of the Indian aerospace and the defence sectors on foreign suppliers.Rajnath said an 'enabling' environment has been prepared for defence manufacturing through defence corridors in Uttar Pradesh as well as Tamil Nadu.
"I have been told that for the UP defence corridor, the land which is planned to be acquired is around 1,700 hectare. Of this, more than 95 per cent of land has already been acquired," he said.
According to the defence minister, investment of about Rs 2,500 crore has already been made in the UPDIC by various entities. The UPDIC took off to an encouraging start with the announcement of investments worth over Rs 3,700 crore in defence production at a meet organised in Aligarh in 2018.
Six nodes – Agra, Aligarh, Chitrakut, Jhansi, Kanpur and Lucknow – have been identified for developing the UPDIC.
The defence minister also emphasised the need for self-reliance for the country, saying it was not an option but a necessity.
"During the 1971 war, when we needed equipment the most we were refused. We had to look for alternatives. I don't want to take the names of the countries that refused our request. Similarly, when our armed forces felt a strong need for equipment, those countries were imparting us lessons of peace. Those who traditionally used to supply us weapons, they too refused," he said.
Hence, in the fast changing world self-reliance is not an option for us, but it is a necessity, Rajnath added.
"From the ground to the sky and from the agriculture machines to the cryogenic engine, India is moving fast to become self-reliant in every sector," he said at the event.