Read Time:
3 Minute, 42 Second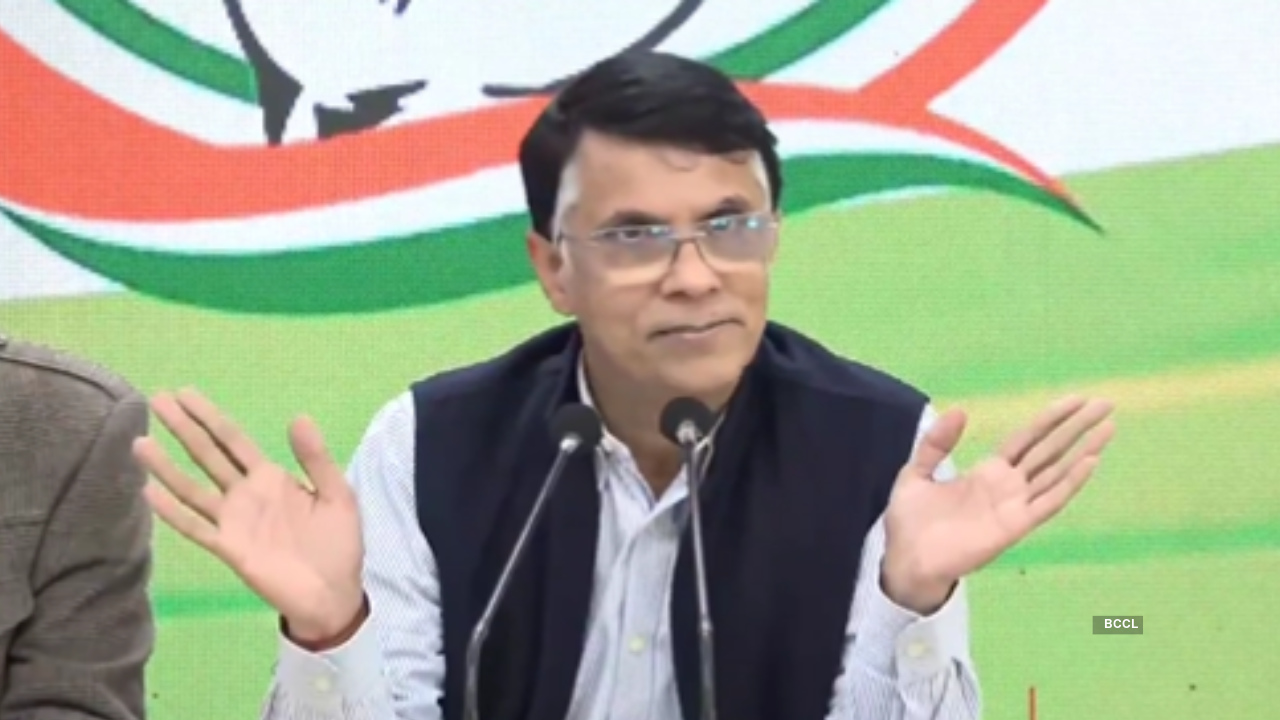 NEW DELHI: The BJP-governed states of Assam and Uttar Pradesh, where three FIRs have been lodged against Congress spokesperson Pawan Khera for alleged deliberate substitution of "Damodardas" with "Gautamdas" in Prime Minister Narendra Modi's name, on Friday opposed the Supreme Court's suggestion for clubbing of the FIRs, saying these have been registered for different offences under IPC. One FIR was registered against Khera in Haflong in Assam and the other two at Lucknow and Varanasi in UP.
Abench of Chief Justice D YChandrachud, and Justices PS Narasimha and J B Pardiwala acceded to solicitor general Tushar Mehta's request on behalf of Assam for a detailed hearing on Khera's petition, on which he was granted interim bail on February 23 by the SC following his dramatic arrest by Assam police from a Raipur-bound flight at Delhi airport. The court posted the matter for hearing on March 17while it extended its interim order granting relief to Khera.
Opposing clubbing of the FIRs, the Assam government said, "The FIR registered at Haflong is qualitatively different from its scope, as compared to the FIRs at Lucknow and Varanasi. Even the scope of investigation, especially the criminal conspiracy being a distinct offence, would need to be independently investigated."
The UP government in a brief affidavit said, "The respective investigating agencies at Lucknow and Varanasi are in the process of ascertaining the truth behind the allegations made against Khera in the FIRs, and, in that process, have recorded statements of complainants and other witnesses. " Requesting the SC not to intervene in the course of investigation at the behest of the accused, the state sought dismissal of Khera's petition.
The Assam police said, "The submissions made by Khera's counsel on February 23 tendering an apology clear-ly appears to be a tactical submission to get a preventive order without any genuine remorse or repentance. Not a word of apology is mentioned in his entire writ petition. A closer look at the available audio-video (of the press conference where Khera allegedly uttered the objectionable sentences) clearly reveals that Khera has mischievously uttered sentences not only with an extreme degree of irresponsibility but also reducing the level of discourse to its lowest".
"Leaders of the political party (Congress) to which Khera belongs, have, even after the SC taking cognisance of the matter, continued the very same low level of discourse in their official Twitter handles and other social media accounts," it said, adding, "… what was the motivation, at whose behest and to achieve which ultimate end such utterances were made will have to be investigated. " It requested the SC to allow a free and fair investigation into the FIRs.
For more news update stay with actp news

Android App

Facebook

Twitter

Dailyhunt

Share Chat

Telegram

Koo App