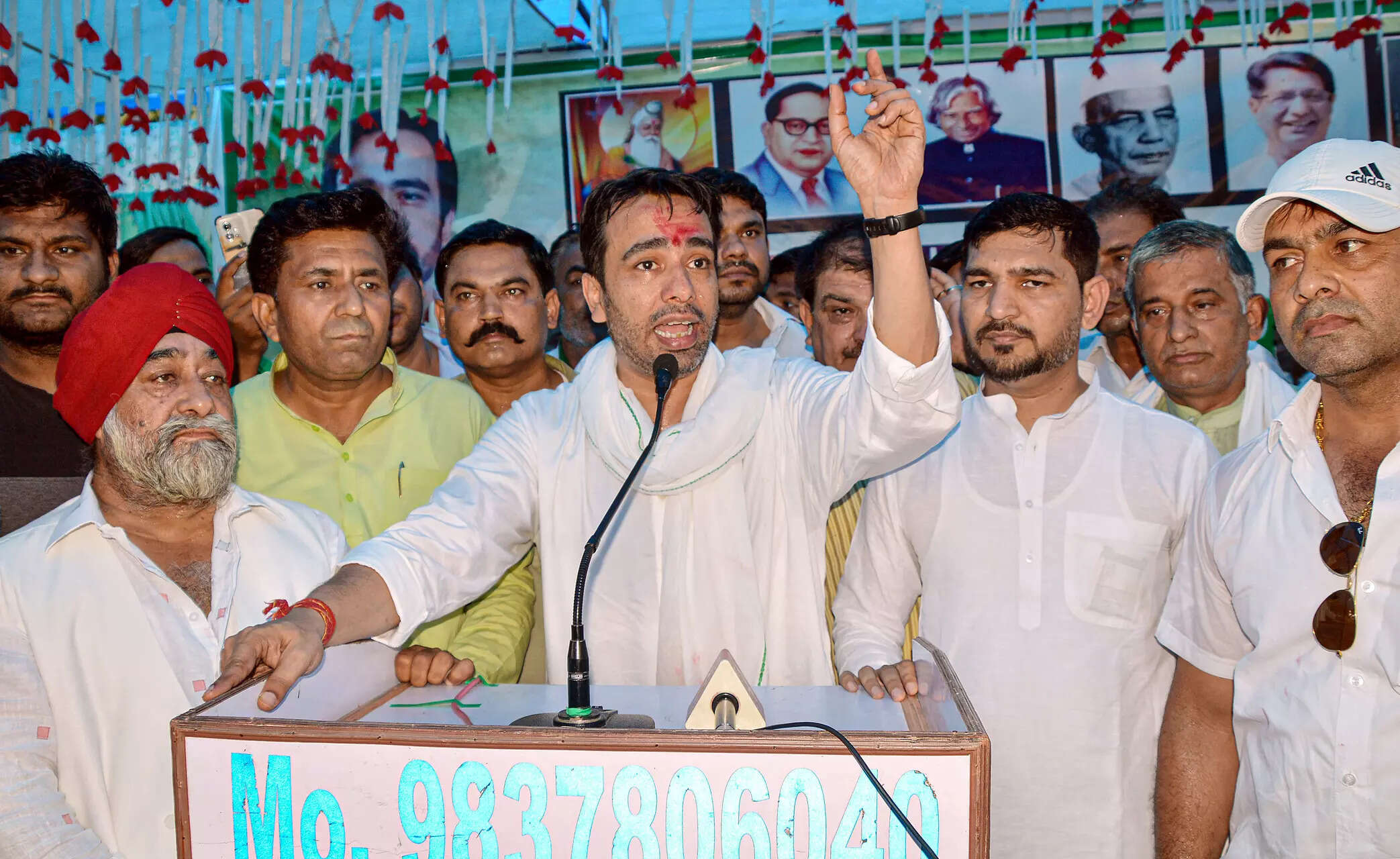 LUCKNOW: Rashtriya Lok Dal (RLD) chief Jayant Chaudhary will not attend the Opposition meet in Bihar on Friday given his prior engagement abroad. The RLD, nevertheless, said on Thursday that it has extended its "full support" and "commitment" to the united Opposition.
National general secretary Trilok Tyagi told TOI that the party's ally Samajwadi Party will be represented by its leader Akhilesh Yadav at the meet. "Our alliance leader is Akhilesh. And he will be there," Tyagi said. Asked if the party would send a representative, Tyagi said that the meet essentially would be held by the parties' national presidents.
Tyagi reiterated that the RLD's alliance with SP was "immensely strong" and it would not shudder even a bit. "We were together in the 2022 assembly elections, then in the recent civic polls and will remain together in the 2024 Lok Sabha elections," he said.
Earlier on June 12, Jayant wrote a letter to Bihar CM Nitish Kumar saying that he won't be able to make it to the meet because of "personal reasons". Nevertheless, he had said that he hoped that the meet would prove to be "decisive" in bolstering the Opposition unity.
"Opposition unity was the need of the hour given the threat posed by communal forces to the democratic set up," he had said, insisting that the opposition should initiate the process of dialogue and come up with a practical and visionary scheme.
The RLD's fresh positioning comes days after reports of relations between Jayant and Akhilesh turning sour started whirling. The speculations had attained momentum after Jayant attended the swearing-in ceremony of Congress leader Siddaramaiah as Karnataka CM in May, even as Akihlesh decided to stay away from the event.
The development had kicked up speculations about Jayant looking up to Congress ahead of the 2024 Lok Sabha elections. The RLD boss later kicked off a `Samarasta Abhiyan' all alone to amalgamate his core Jat voters with Muslims who have traditionally voted in favour of the SP.
A senior RLD leader said that the initiatives taken by the party were primarily aimed to firm up its political presence and boost the organisational strength. "Nothing much should be read into it," the leader said.