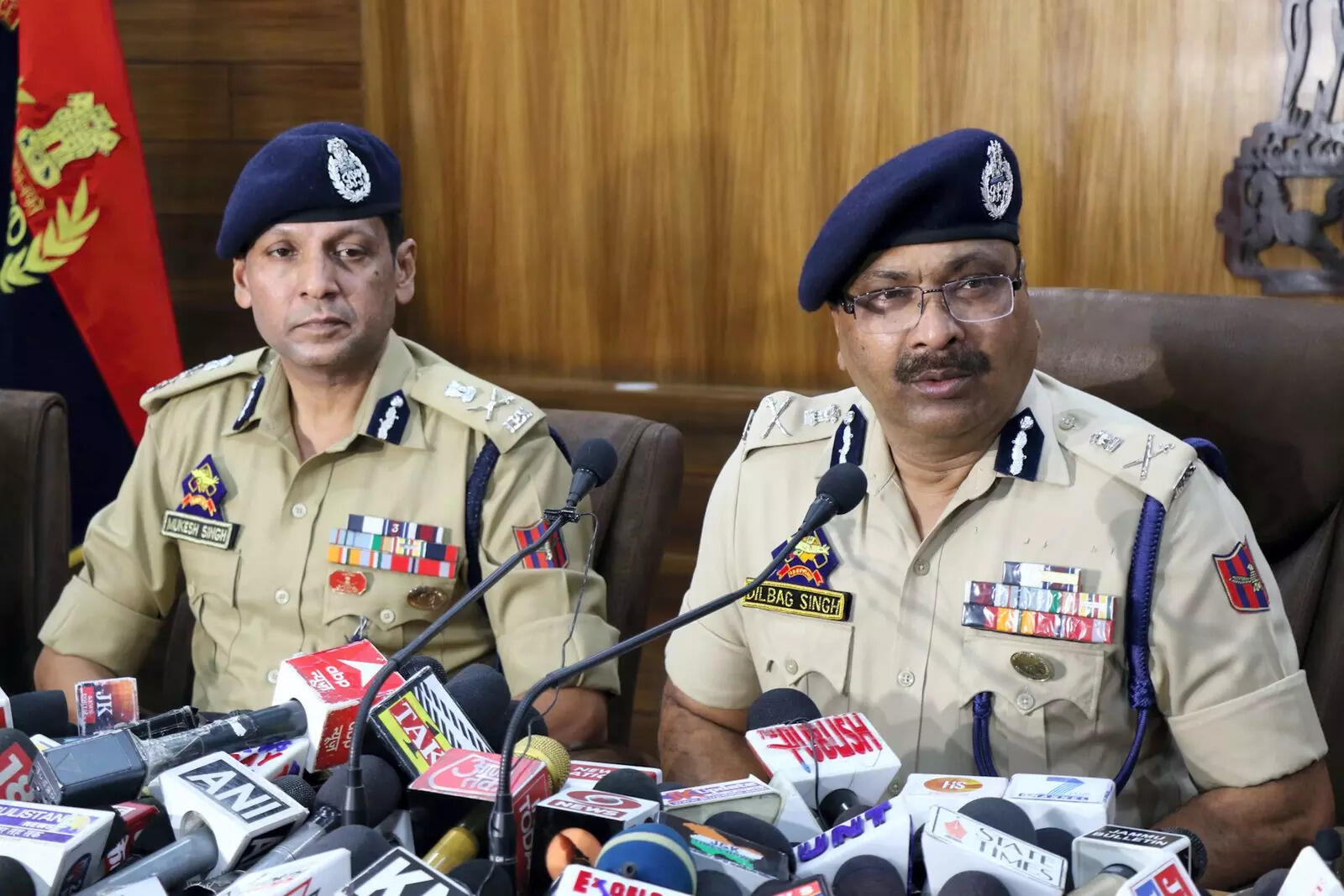 SRINAGAR: There are attempts to keep militancy, which is "gasping and dying", alive by Pakistani agencies but the anti-infiltration grid along the Line of Control (LoC) is doing its job, Jammu and Kashmir DGP Dilbag Singh said on Saturday.
Talking to reporters after inaugurating the Jashn-e-Dal festival here, he said the ceasefire understanding between India and Pakistan along the LoC is being respected "by and large" by both sides. However, there have been some infiltration attempts by terrorists, Singh said.
"Ceasefire understanding is being respected by and large by either side but in between some activities, some infiltration bids, have taken place, especially in the Rajouri-Poonch sector and the Kupwara sector. We have taken action against the infiltrating groups," the director general of police (DGP) said.
Singh said while some infiltration attempts have been successful, the number of terrorists who have managed to sneak in has been very low. "There are attempts to keep militancy, which is gasping and dying, alive through such activities by Pakistani agencies but our anti-infiltration grid along the LoC is alert and they are doing their job," he said.
"Nearly half a dozen similar attempts were foiled earlier as well. There were a couple of successful infiltration bids in the Poonch-Rajouri area in which dreaded terrorists from Pakistan came in and they targeted ordinary people and some security personnel at some places as well. Operations are going on to track them and foil such conspiracies," the DGP said.
On the operations in Poonch and Kupwara on Friday, Singh said two infiltration attempts were foiled.
"Yesterday, two infiltration attempts took place in Poonch and the Jumagund area in Kupwara where infiltrators from Pakistan tried to come in. In Poonch, they did not get a chance to enter and their attempt was foiled and they were forced to retreat under the cover of foliage. We recovered huge quantity of arms and ammunition, which the terrorists had brought along. In Kupwara, five terrorists, who had come from Pakistan, were killed," he said.
The DGP said youngsters of Jammu and Kashmir have seen through the evil designs of the enemy and chosen the path of peace and development.
"I also congratulate the youth of Kashmir and Jammu. They have finally seen through the evil designs of our adversary and have chosen peace over death and destruction. There are hardly any people joining terrorist ranks," he said.
On the Amarnath Yatra, Singh said all arrangements have been made for the pilgrimage which is scheduled to begin from July 1.
"On behalf of the people of Jammu and Kashmir, we welcome the yatris. Like every year, security arrangements and other logistics by the civil administration are being put in place. I hope the arrival of yatris will even further improve the atmosphere of festivities created by tourist arrivals. We will try our best that pilgrims go back with good memories from here," he said.