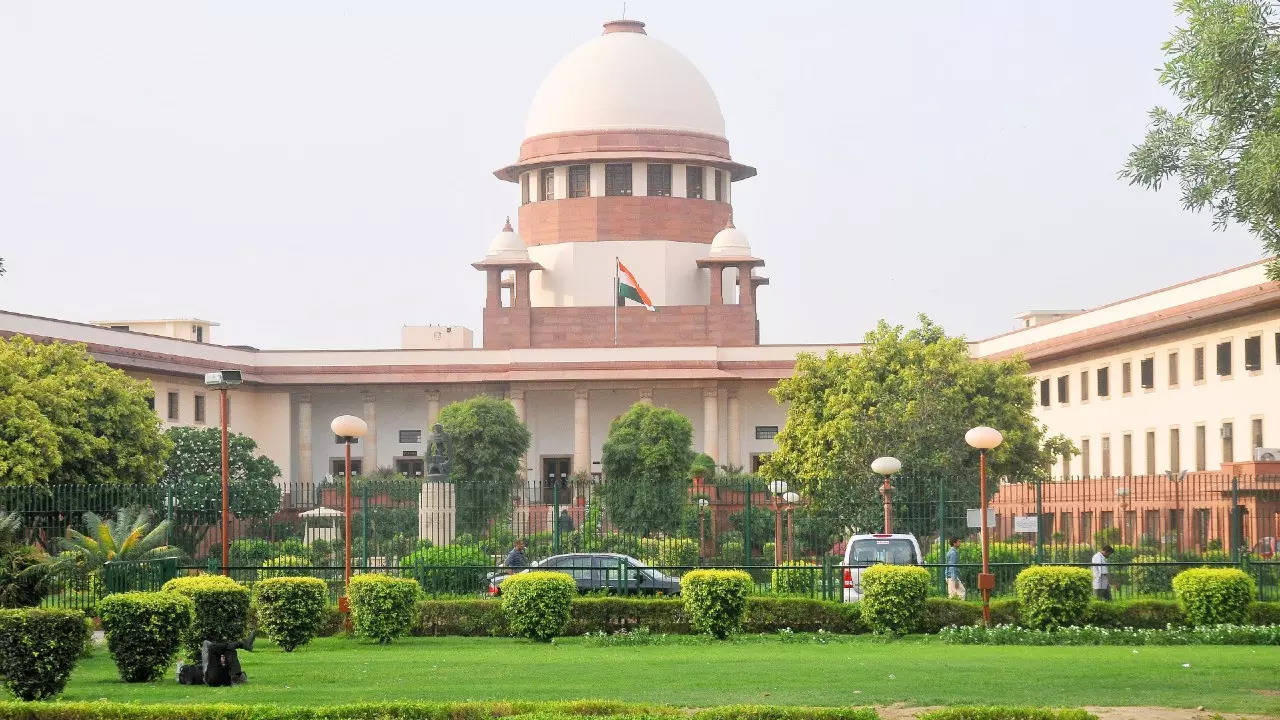 NEW DELHI: The Supreme Court has agreed to hear on Tuesday a plea challenging an order of the Calcutta high court directing the State Election Commission (SEC) to requisition and deploy central forces in West Bengal for the panchayat polls.
Several districts in Bengal were rocked by violence over filing of nominations for the July 8 panchayat elections. West Bengal chief minister Mamata Banerjee last week accused the opposition parties of trying to malign the state by orchestrating violence while filing nominations for the panchayat polls.
"Opposition parties are trying to create disturbances by orchestrating violence while filing nominations. They are doing it to tarnish the state's image. The CPM is behind violence in the Chopra area (in Uttar Dinajpur district)," she said.
Opposition leaders, including BJP's Suvendu Adhikari and Congress MP Adhir Ranjan Chowdhury, had petitioned the court for deployment of central forces for ensuring peaceful elections. They mentioned how the state had witnessed large-scale violence during the municipal elections in 2022 and the Kolkata Municipal Corporation elections in 2021.
The matter was mentioned on Monday before a vacation bench of justices Surya Kant and MM Sundresh by senior advocate Meenakshi Arora who sought an urgent hearing. Arora, who was appearing for the SEC, told the appeal against the order was filed on Friday last but was not taken up.
The court had noted that no appreciable steps have been taken ever since an order was passed by it on June 13 to deploy central forces in sensitive areas for the poll process.
Noting that till date no effective steps have been taken to identify sensitive areas from the law and order point of view and in light of the SEC's submission that it may take a couple of days more to do so, the court had said, "Waiting any longer will cause more damage to the situation and will not aid in protecting the purity of the election process."
The high court had directed the Centre to deploy the required number of central forces and that the cost of it will be borne by the Union government and no part of it will be charged to the state.
The court had on June 13 directed requisition and deployment of central forces forthwith in the areas and districts declared sensitive by the SEC.
While a BJP worker was hacked to death at Dinhata in Cooch Behar district on Sunday, three people were shot dead in two districts of Bengal on June 15 during the ongoing violence over filing of nominations.
-With agency inputs