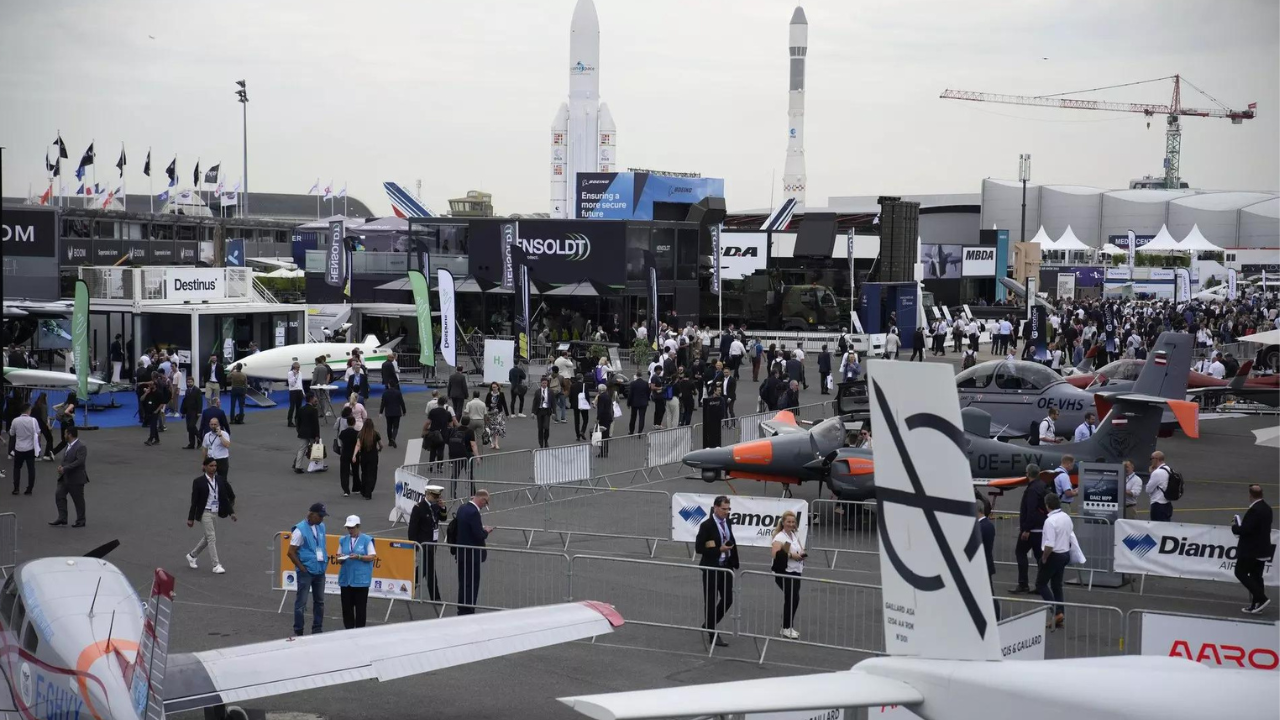 PARIS: India was set to dominate the Paris Airshow for a second day on Tuesday, with Air India expected to finalise a whopping order for 470 planes from Airbus and Boeing, sources familiar with the matter said.
That deal, sketched out in February, was at the time the largest ever announced by number of planes. But it was surpassed on day one of the Paris show by Indian rival IndiGo's order for 500 Airbus narrowbody jets.
Efforts by Indian airlines to keep pace with the world's fastest-growing aviation market, serving the largest population, have sent industry records tumbling even though manufacturers are struggling to meet output goals due to supply chain snags.
But some analysts have expressed concern that airlines could be over-ordering jets in pursuit of the same passengers.
Air India's provisional deal included 250 planes from Airbus and 220 from Boeing. The Airbus part comprised 210 A320neo narrowbodies and 40 A350 widebodies, while the Boeing deal was for 190 737 MAX, 20 787 Dreamliners and 10 mini-jumbo 777X.
Together with another 25 Airbus jets to be leased, the overall acquisition reaches 495 jets, an Airbus executive said at the time.
The companies declined to comment on Tuesday.
The buying spree adds to signs of strong global demand for civilian aircraft as travel rebounds from the pandemic and airlines look to reduce their environmental impact with more fuel-efficient new models.
Demand has been hottest for short and medium-haul narrowbody jets, but engine maker Rolls-Royce said on Tuesday the market for long-haul widebodies was also coming back strongly.
However, planemakers and their suppliers remain concerned about their ability to meet bulging order books amid rising costs, parts shortages and a scarcity of skilled workers.
Lars Wagner, CEO of MTU Aero Engines, said on Tuesday labour shortages and problems with the production of castings were the biggest strains in the engine supply chain.
INDIAN RIVALRY
Air India, with its maharajah mascot, was once known for its lavishly decorated planes and stellar service, but its reputation declined in the mid-2000s as financial troubles mounted.
Its renaissance under the Tata conglomerate aims to capitalise on India's growing base of fliers and large diaspora, currently mostly served by foreign rivals such as Emirates.
The mega-order will also put Air India on a stronger footing to compete with budget rival IndiGo, which has a majority share of the Indian market and a strong position in regional flights.
Elsewhere at the show on Tuesday, Ethiopian Airlines said it expected to announce an order for about 130 Airbus and Boeing planes shortly after the event.
Leasing company Avolon finalised an order for 40 Boeing 737 MAX 8 planes, while Philippine Airlines firmed up an order for nine Airbus A350-1000 widebody jets and Qantas finalised a deal for nine Airbus A220-300s, confirming a Reuters report.