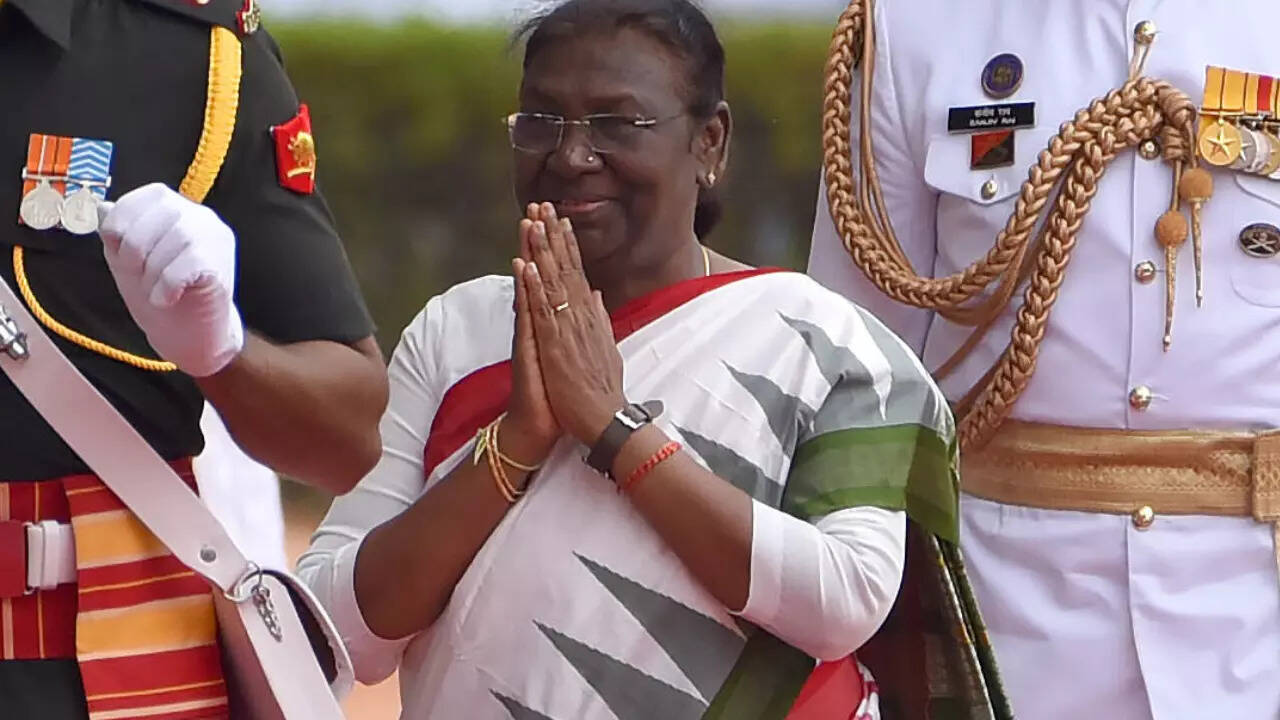 NEW DELHI: Prime Minister Narendra Modi on Tuesday greeted President Droupadi Murmu on her 65th birthday and described her as a "beacon of wisdom and dignity".
In a tweet, the Prime Minister said, "Birthday greetings to Rashtrapati Ji. A beacon of wisdom, dignity and commitment to the welfare of our people, she is admired for her efforts to further the nation's progress. Her dedication continues to inspire us all. Wishing her good health and a long life."
Murmu was sworn in as the 15th President of India in 2022. She is the country's first tribal President and the second woman to be appointed to the top post after Pratibha Patil. She was born on June 20, 1958, in Uparbeda village in the Baidaposi area of Odisha's Rairangpur.
Earlier, Droupadi Murmu served as the Governor of Jharkhand from 2015 to 2021. She has also served as a member of the Odisha Legislative Assembly from 2000 to 2009. She had also been a Minister of State (Independent Charge) in the Odisha government from 2000 to 2004.