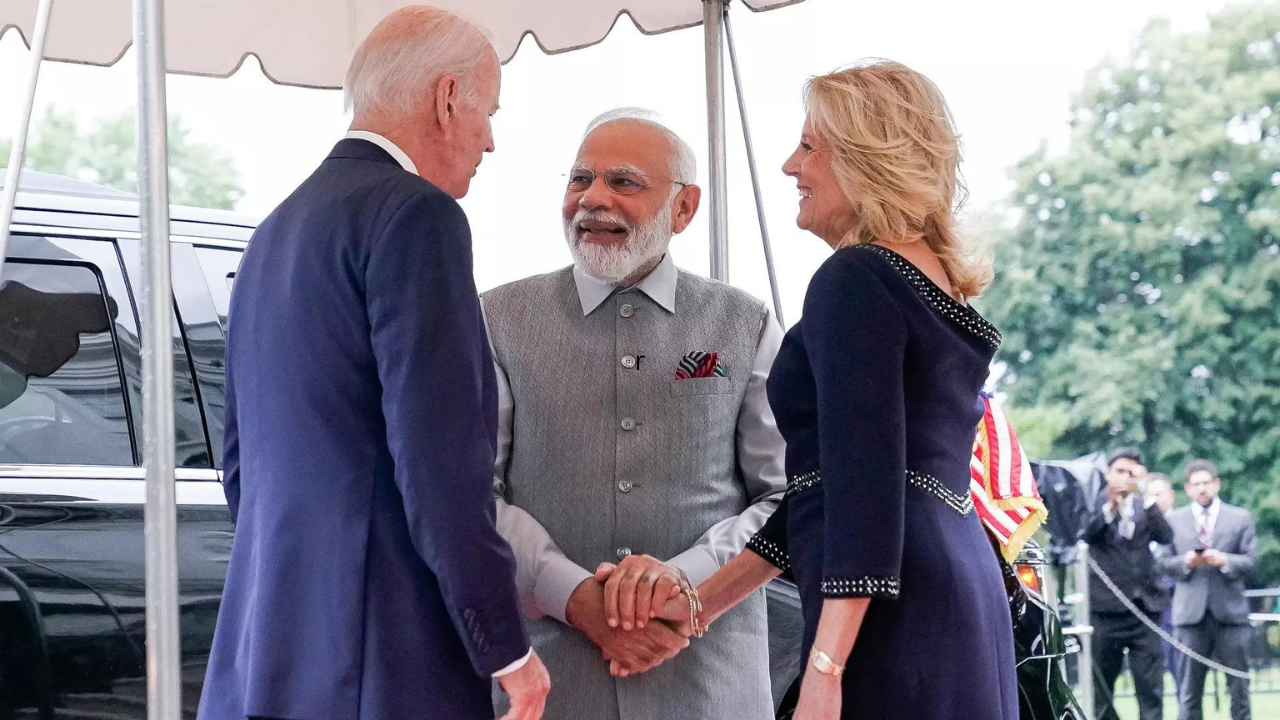 If the economies of India and the US are to be strong, the countries need to invest in young people who are the future, First Lady Jill Biden said on Thursday as she and Prime Minister Narendra Modi participated in an event on skill development.
Jill Biden acknowledged skilling is a top priority for India and the US. "Mr Prime Minister, I know that education is an issue close to your heart — just as it is for me. Your work to ensure all Indians — especially girls — have the opportunity to pursue an education and gain the skills they need for our modern workforce is so important. It's exciting to be able to show you some of the innovative programmes our schools and businesses are creating for students here."
The programme, "India and USA: Skilling for Future" at the National Science Foundation, focused on workforce redevelopment across higher education institutions to expand and enhance access to quality education across society. Incidentally, NSF is headed by Indian-American Dr Sethuraman Panchanathan.
Modi highlighted the numerous steps taken by India to promote education, skilling, and innovation. He presented a five-point proposal to energise India-US collaboration in the education and research sectors, which includes an integrated approach that brings together government, industry and academia, encouraging exchange of teachers and students and mutual recognition of vocational skill qualifications.
"Honoured that @FLOTUS @DrBiden joined us in a special event relating to skill development. Skilling is a top priority for India and we are dedicated to creating a proficient workforce that can boost enterprise and value creation," tweeted Prime Minister Narendra Modi after the meeting.
While serving as First Lady, Jill Biden continues teaching English and writing at Northern VirginiaCommunity College, where she has been a professor since 2009.
"Education is a cornerstone of the bond between India and the United States — one we hope to keep building and strengthening with this visit. Our univer sities are partnering together, leading research, and creating apprenticeships and internships that span the ocean. And, as we've seen here, students from both our countries are learning and growing alongside each other, discovering the people they want to become and building a better world together. Working side by side, our nations can create a safer, healthier, more prosperous future for everyone," she said.