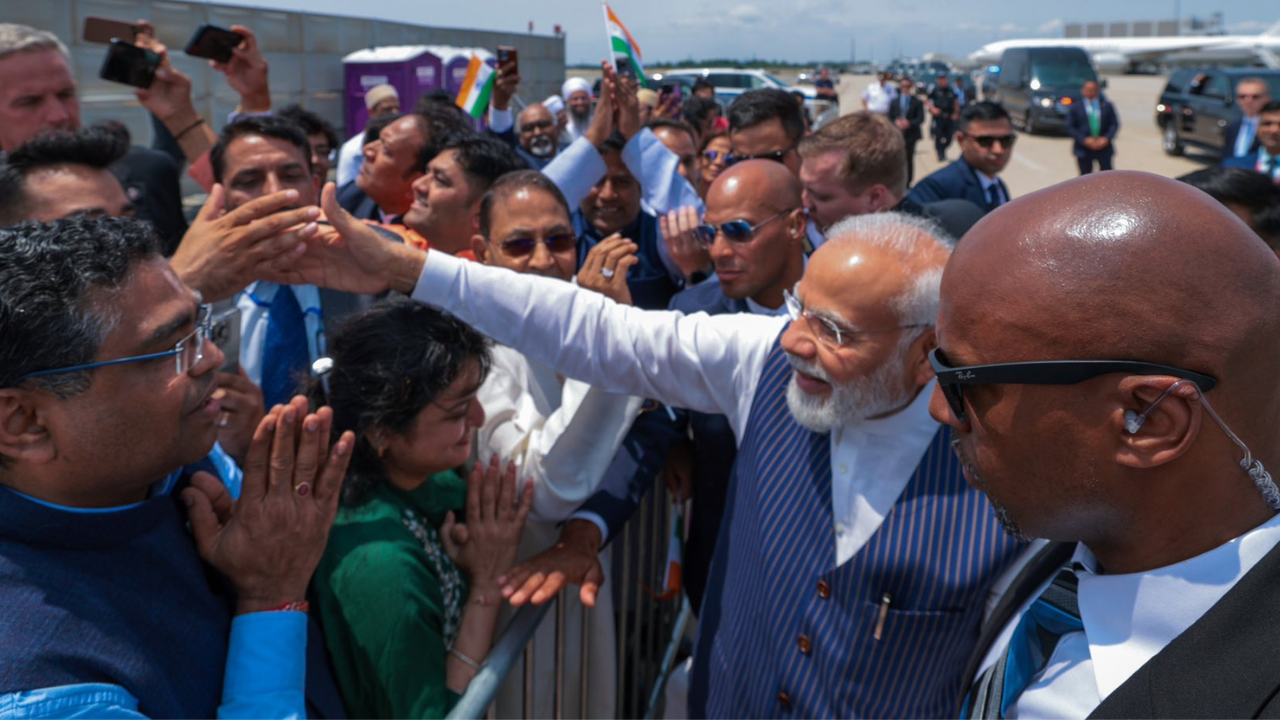 NEW DELHI: Prime Minister Narendra Modi on Wednesday received a grand welcome as landed in New York on the first leg of his historic state visit to the United States.
"Landed in New York City. Looking forward to the programmes here including interaction with thought leaders and the Yoga Day programme tomorrow, 21st June," PM Modi said on Twitter.
"Bharat Mata ki Jai," slogans reverberated at the hotel as people from the Indian diaspora cheered and waved their flags seeing the Prime Minister.
PM Modi has visited the US six times since 2014 — meeting three presidents: Barack Obama, Donald Trump and Joe Biden — but this is his first State visit, an honour reserved for America's closest allies and friends.
The PM will lead celebrations marking the International Day of Yoga at the UN headquarters in New York.
On June 22, PM Modi will be given a ceremonial welcome at the White House. More than a thousand people are expected to be at the event, including members of the Indian diaspora. After the ceremonial welcome, PM Modi will hold a high-level dialogue with US President Joe Biden. Aside from the pomp and symbolism associated with a State visit, the two sides are firming up engagements between PM Modi and US President Joe Biden to pave the way for closer alignment between the economic and technology ecosystems of the two countries and eliminating hurdles to building more resilient supply chains.
After the bilateral talks, PM Modi will address a joint sitting of the Congress on June 22 afternoon at the invitation of Congressional leaders, including speaker Kevin McCarthy of the House of Representatives and Senate majority leader Chuck Schumer. PM Modi will be only the third world leader, outside of Israel, to make such an address twice. He had addressed the US Congress in 2016 during the Obama administration.
Biden and First Lady Jill Biden will then host a State dinner in honour of PM Modi on June 22 evening. Several hundred guests, a mix of members of Congress, diplomats and celebrities, are expected to be at the dinner.