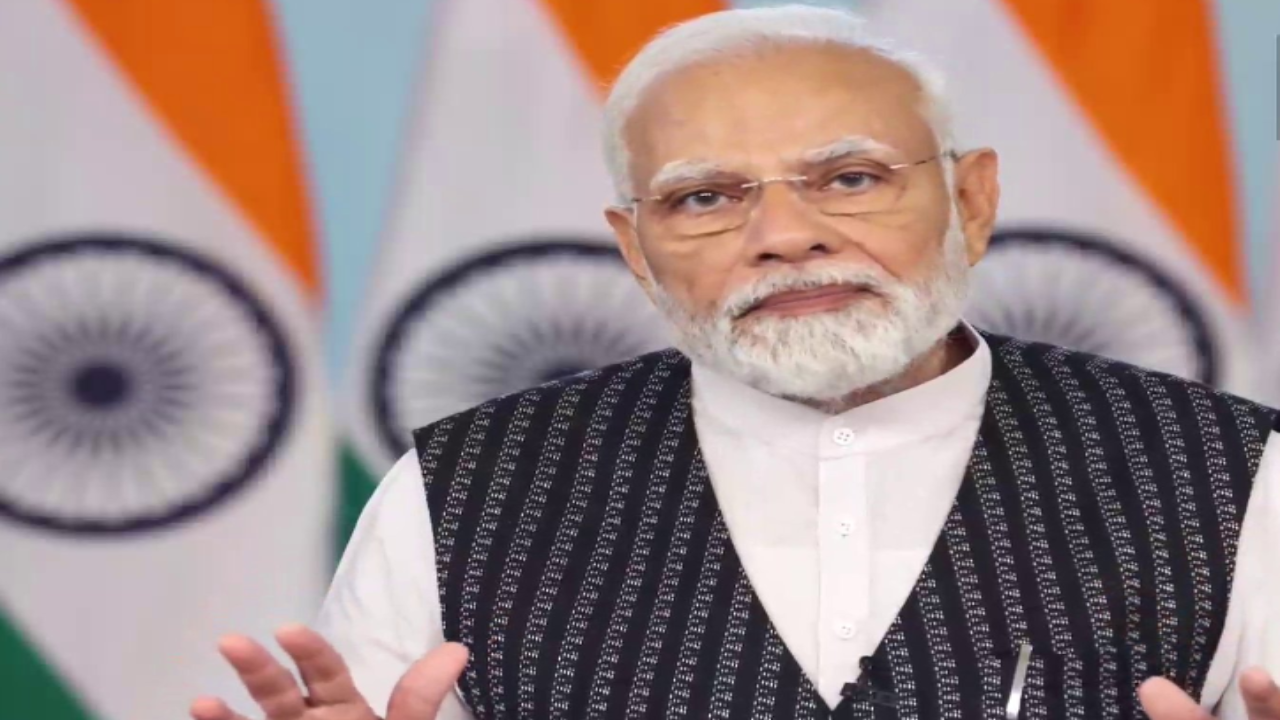 NEW DELHI: Prime Minister Narendra Modi, during his first Egypt tour, will visit the 11th-century Al-Hakim mosque and will also pay tribute to the Indian soldiers who died fighting for Egypt during the First World War, said foreign secretary Vinay Mohan Kwatra on Monday.
The foreign secretary made these remarks while addressing a special briefing on Prime Minister's upcoming visit to US and Egypt.
PM Modi will make a State visit to Egypt on June 24 and 25.
Kwatra said, "It is worth mentioning here that this will be Prime Minister's first visit to Egypt and I might also mention that this would be the first official bilateral visit of the Indian prime minister to Egypt since 1997."
He added that there have been visits in between, but they have mostly been for multilateral or plurilateral events.
Kwatra also said that PM Modi upon reaching Cairo on June 24 will first meet with the India unit, a select unit of high-level ministers that the President of Egypt had constituted after his return from India.
"Most recently, the Egyptian president had paid a state visit to India when he graced our Republic Day earlier in the year as the chief guest. At this stage, the prime Minister is expected to reach Cairo in the afternoon of June 24 where where his first interaction will be with the India unit," the Foreign Secretary said.
He also mentioned that over the last several months since the visit of the President of Egypt, India has seen intense level of ministerial level political exchanges with Egypt.
"External affairs minister himself, the defence minister and the minister of environment have travelled to Egypt. We have had, similarly at least three to four ministers from the Egyptian government who have visited India. Even as we speak a ministerial-level delegation led by the chairperson of the Suisse Canal Authority is in India clearly shows you the extent of very sharp focus that both India and Egypt are placing on strengthening all aspects of their relationship," the foreign secretary added.
Speaking further about PM Modi's visit, Kwatra said after the interaction with the India unit, Prime Minister will have an interaction with the small Indian community that is there in Egypt and will likely also meet some of the prominent personalities in Egypt.
"His next day will begin with a visit to Al-Hakim mosque. It is the 11th-century mosque which was refurbished, and renovated by the Bohra community and the visit to Al-Hakim mosque will be followed by a visit to the Heliopolis War Grave cemetery to pay tribute to the Indian soldiers who made the supreme sacrifice fighting for Egypt during the 1st World War," he added.
After this Prime Minister will have an official engagement with the President of Egypt, including bilateral talks with the President of Egypt and the signing of various MoUs and agreements on that day, said Kwatra.
Recalling the recent India visit of the Grand Mufti of Egypt, he said, "Egypt has also been invited as a special guest during India's G20 presidency."
Kwatra also noted that PM Modi's visit is a "very quick, reciprocal visit," which came just within six months of Egypt President Sisi's visit to India.
"We do expect and are confident that the visit of PM Modi to Egypt will not just ensure continuing momentum to the relationship between our two countries, but will also help it expand to new areas of trade and economic engagement between our two countries," Kwatra said.
Prior to his Egypt visit, PM Modi will reach the United States at the invitation of President Joe Biden.