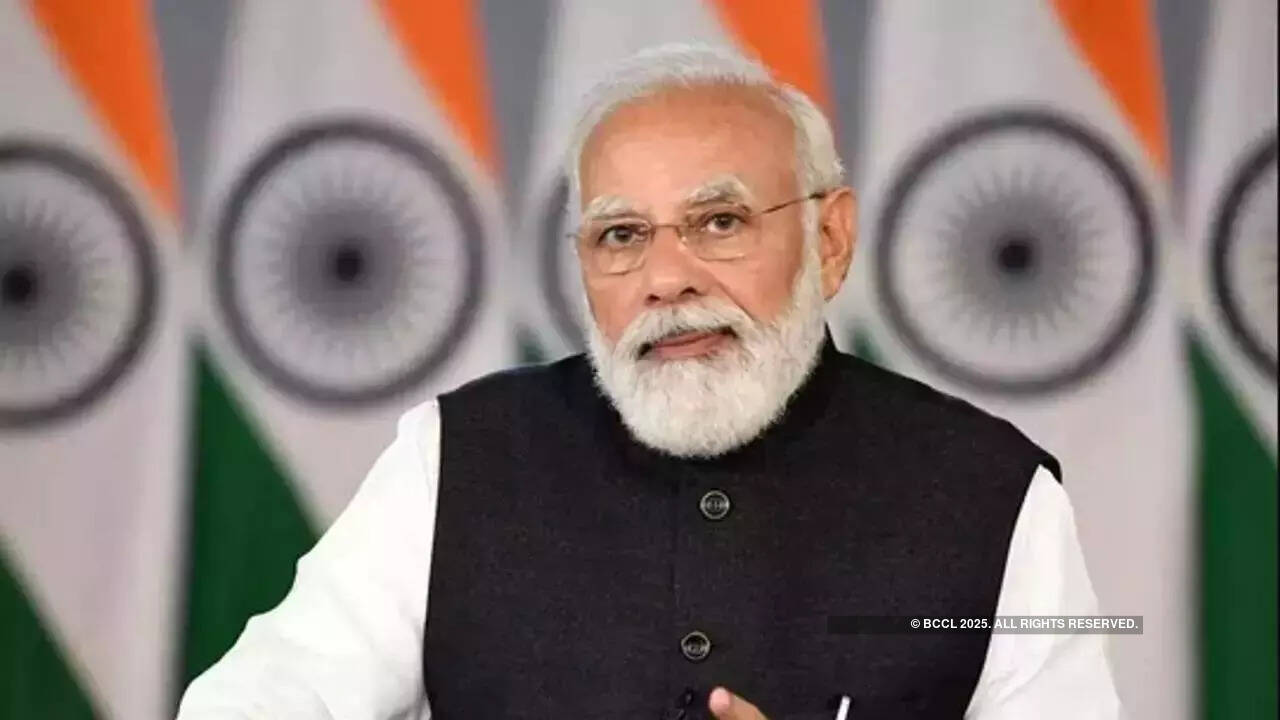 NEW DELHI: Prime Minister Narendra Modi will embark on a 3-day visit to the United States from June 21-June23.
The upcoming visit is significant since it is PM Modi's first official State visit to the US and is therefore set to mark an important chapter in India-US ties.
From official engagements to inking important deals to interactions with leading CEOs, here is a look at PM Modi's 3-day itinerary –
Day 1
Yoga at UN
On June 21, the Prime Minister will begin his visit by leading the celebrations of International Day of Yoga at UN headquarters in New York.
He will pay respect to the bust of Mahatma Gandhi that now proudly adorns the North Lawn of the UN headquarters.
POTUS, First Lady to host private dinner
He will then travel to Washington DC where President of the United States Joe Biden and First Lady, his wife – Jill Biden, will host an intimate private dinner for PM Modi. This part of the itinerary has not been confirmed by the officials as yet.
Day 2
Ceremonial welcome & high-level talks
PM Modi will be given a ceremonial welcome at the White House where more than a thousand people will be in attendance, including members of the Indian diaspora.
After this, PM Modi will hold a high-level dialogue with US President Joe Biden.
Congress address
After the bilateral talks, PM Modi will also address a joint sitting of the Congress on June 22 afternoon. He will be doing so on the invitation of Congressional leaders, including speaker Kevin McCarthy of the House of Representatives and Senate majority leader Chuck Schumer.
PM Modi will be only the third world leader, outside of Israel, to make such an address twice. He had addressed the US Congress in 2016 during the Obama administration.
State dinner
Biden and First Lady Jill Biden will then host a State dinner in honour of PM Modi on June 22 evening.
Several hundred guests, a mix of members of Congress, diplomats and celebrities, are expected to be at the dinner.
Day 3:
Lunch at State Dept, meeting CEOs, mega event for Indian diaspora
On June 23, the PM will be jointly hosted at a luncheon by vice-president Kamala Harris and secretary of state Antony Blinken.
PM Modi will also interact with CEOs, professionals and other stakeholders.
Address at
Ronald Reagan Center
He will also address the Indian diaspora at a mega event in Ronald Reagan Center on June 23 evening.
Prime Minister Narendra Modi's State visit to the United States is a "milestone" in the bilateral relationship between the two countries.