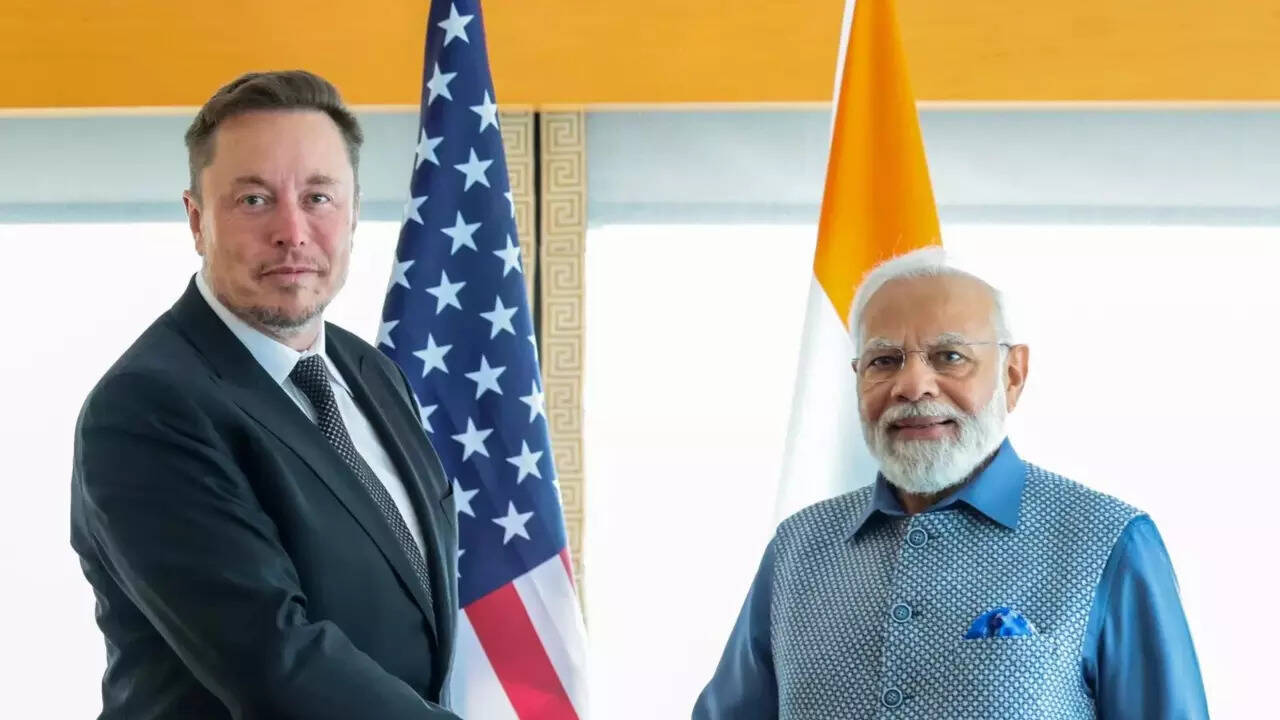 As Part Of His Ongoing US Visit, The PM Had A Series Of One-On-One Chats With Some Of America's Most Infuential Thought Leaders. Here's A Quick Guide To Who They Are And What They And Modi Said
Elon Musk
Who:
Probably the world's best-known entrepreneur. The CEO of Tesla, Twitter, and SpaceX, and co-founder of Neuralink and OpenAI. Reportedly considering an India foray for Tesla.
What PM said:
Appreciated Musk's efforts at making technology accessible and affordable in various sectors, asked him to explore opportunities in India for investments in electric mobility and the rapidly expanding commercial space sector.
What Musk said:
"Incredibly excited about the future of India, it has more promise than any other large country in the world. PM really cares about India… he is pursuing us to make significant investments… which is something we intend to do. We just have to figure out the right timing. I like him quite a lot. . . . He wants to be supportive of new companies and obviously at the same time make sure it accrues to India's advantage. "
PAUL ROMER
Who:
American economist and recipient of the 2018 Nobel Prize in Economics. Had once remarked that the biometric system in Aadhaar was the most sophisticated he had ever seen. The former chief economist of the World Bank had suggested that the Aadhaar model, if adopted widely, would be good for the world.
What PM said:
Talked about leveraging technology to improve lives, and to make cities more sustainable and people-friendly.
What Romer said:
Underlined his conviction that India can show the way to the world on the authentication front by programmes like Aadhaar. Agreed that urbanisation isn't a problem but an opportunity.
RAY DALIO
Who:
Billionaire investor and cofounder of the world's largest hedge fund, Bridgewater Associates. Has been bullish on India's growth story for some time. Recently predicted tougher times ahead for the US economy, which he says is at the start of a "late, big cycle debt crisis", but has predicted high growth rates for India in the years ahead.
What PM said:
Highlighted his government's reforms trajectory and urged Dalio to deepen investments in India.
What Dalio said:
"PM Modi is a man whose time has come when India's time has come. The potential of India is enormous, and you now have a reformer who has the ability to transform. The country is at a juncture where a lot of opportunities will be created. "
NASSIM NICHOLAS TALEB
Who:
Public intellectual, author of bestselling books like Antifragile and The Black Swan; a major voice in explaining the role of uncertainty and risk in public policy.
What PM said:
Complimented Taleb on his success in bringing complex ideas of risk and fragility into popular conversation. Highlighted how India is nurturing a spirit of enterprise and risk-taking among its young. Later tweeted that Taleb was greatly interested in India's development strides.
What Taleb said:
"Am impressed by how India dealt with Covid efficiently, including food distribution. PM spoke about Antifragile and we discussed risk-taking. I connect with His Excellency, the Prime Minister. "
FALGUNI SHAH
Who:
Indian-American singer, composer and Grammy award winner. She and Modi collaborated on writing a song about millets. 2023 has been designated as the 'International Year of Millets' by the UN.
What PM said:
Lauded her for the song 'Abundance in Millets'. Appreciated her efforts in bringing the people of India and US together through her music.
What Shah said:
"Meeting with the PM was very joyful. " Tweeted that she was honoured to have collaborated with him.
NEIL DEGRASSE TYSON
Who:
Leading American astrophysicist, author and renowned science communicator. Has long been a popular face of science talk shows that break down complex scientific concepts for lay audiences.
What PM said:
Highlighted steps India is taking to reform the space sector and to draw more youngsters towards science as well as innovation.
What Tyson said:
"Sky is not the limit for PM Modi. I was delighted to spend time with the leader, who is scientifically thoughtful. Discussed with the PM the inculcation of scientific temperament among the young as well as opportunities for the private sector and academic collaborations under India's National Space Policy. "
ROBERT THURMAN
Who:
American Buddhist scholar and Padma Shri awardee, he has edited and translated several seminal books on Tibetan Buddhism. Has also studied with the Dalai Lama.
What PM said:
Highlighted India's Buddhist heritage and emphasised how Buddhist teachings can help overcome the many challenges that the world faces.
What Thurman said:
Shared his perspectives on how Buddhist values can act as a guiding light for finding solutions to global challenges.