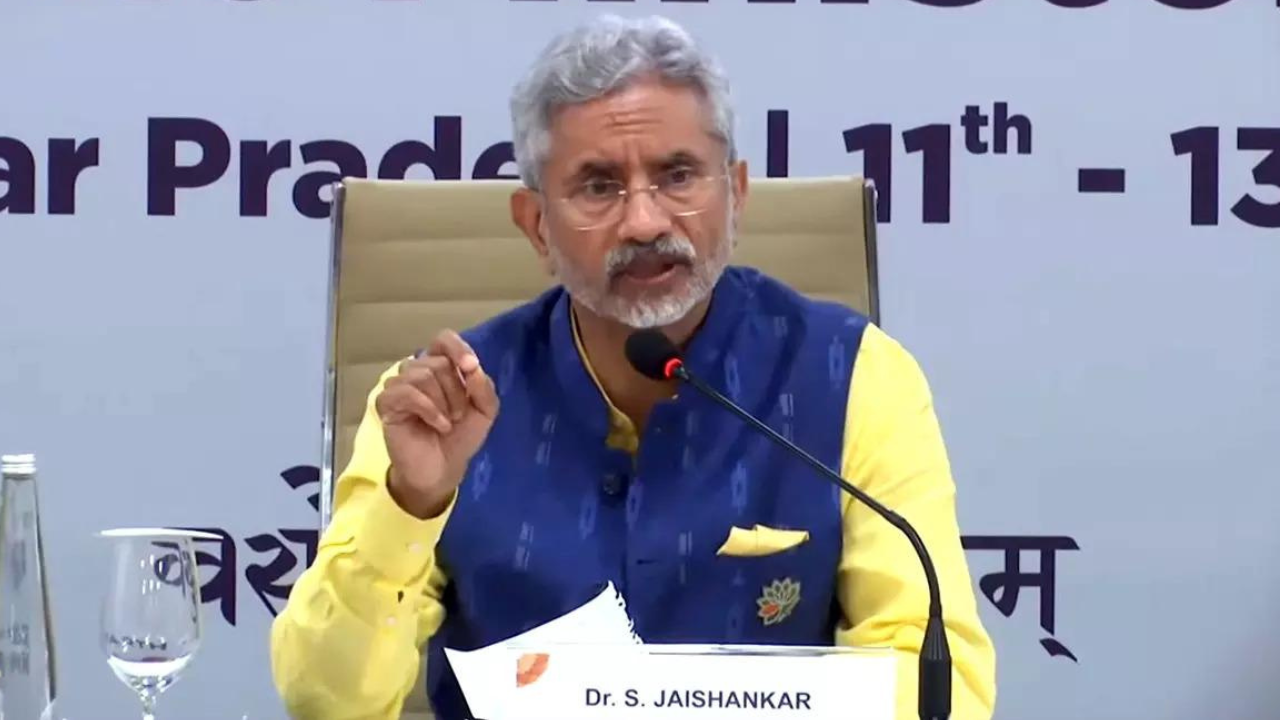 NEW DELHI: Prime Minister Narendra Modi's State Visit to the US will have "significant outcomes", external affairs minister S Jaishankar said on Saturday.
Interacting with reporters on the sidelines of a function here, he also said that it will be the first time that an Indian prime minister will be addressing the US Congress twice.
Prime Minister Modi is visiting the US from June 21-24 at the invitation of President Joe Biden and First Lady Jill Biden. They will host Modi at a State Dinner on June 22. The visit also includes an address to the Joint Session of the Congress on June 22.
"The prime minister is going on a State Visit, which signifies the highest level of honour. So, the honour that he will receive, has been accorded to a very few people, so far," Jaishankar said after the function that was held at Badarpur in South Delhi as part of the BJP's mega outreach campaign — 'Sampark se Samarthan' — to mark the completion of the nine years of the Modi government.
"The prime minister will address a Joint Session of the US Congress. No Indian prime minister has addressed it twice. So, it will be the first time. World over also, very few people have done that… Winston Churchill, Nelson Mandela. So, there are very few people who have addressed the US Congress twice," Jaishankar said.
It assumes "huge importance" and outcomes will be seen later, the external affairs minister said.
Asked about the implications of the State Visit on India-US relations, he said this State Visit will have "significant outcomes" and added that "what outcomes these will be, I cannot tell that right now".
Prime Minister Modi will arrive in New York on June 20 and will lead the 9th International Yoga Day celebrations at the UN headquarters on June 21. He will then travel to Washington DC where he will be welcomed by President Joe Biden and First Lady Jill Biden on June 22 for the State Visit.
Asked what message will this State Visit by Modi to the US send to China and Pakistan, the Union minister said, "When a prime minister visits a country, it is to take our (India's) relationship forward. I understand that it is a globalised world, so if something happens, it may or may not have an impact on others. We see it for our interests, from perspective of our relations".