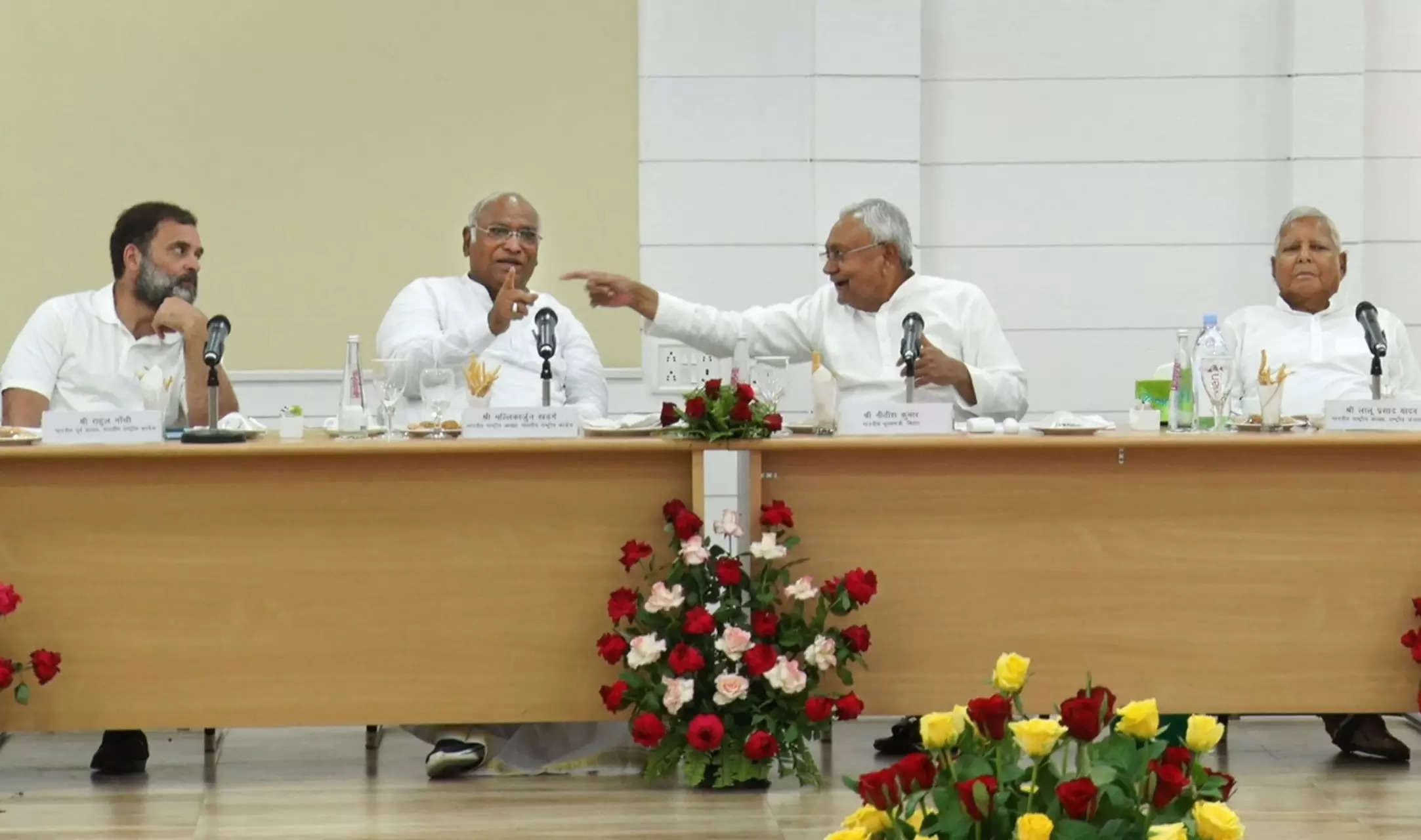 PATNA: RJD president Lalu Prasad on Friday gave a paternal reprimand to Congress leader Rahul Gandhi for his refusal to tie the nuptial knot, pointing out the consternation it was causing to his mother Sonia Gandhi.
The aging septuagenarian, who was the last among the galaxy of opposition leaders to address the press briefing after the much vaunted opposition meet, was in his element as he regaled the delegates and the media persons alike with his characteristic sense of humour.
"You do not heed our advice to get married", said
Prasad
while complimenting 53 years old Gandhi for wearing a half sleeved shirt, which the RJD supremo said was a perfect foil for the "Modi kurta".
"Baat maaniye, shaadi kariye", said Prasad, adding "your mummy keeps fretting over your refusal to get married".
"We would like to be a part of your wedding procession (baraat) said Prasad, evoking a shy smile from Gandhi and guffaws from others present on the occasion.
The seasoned politician was, however, not all mirth and levity as he also lauded Gandhi for the "Bharat Jodo Yatra" and slammed the Narendra Modi government at the Centre for withdrawing Rs 2,000 notes, less than a decade after these were introduced following demonetization.