Read Time:
3 Minute, 15 Second
NEW DELHI: Move over IPL, here comes Delhi Controllers' Premier League. But unlike the mega entertainer, this league sees air traffic controllers (ATCOs) of India's busiest airport — Delhi's IGIA — form shift-wise teams in a unique stress-busting and team-building exercise for these individuals part of a chain that ensures lakhs of millions fly safely daily. With this aim, the Air Traffic Controllers Guild, Northern Region, organised the "inter shift cricket tournament" from February 13, 2023, to March 10 2023 at Rajokri's Om Sai Cricket Stadium in Rajokri.
The tournament saw six teams representing different shifts — aptly named Alpha, Bravo, Charlie, Delta, Echo, and General — take on each other. The final was between teams Charlie and General, with the former emerging as the winner.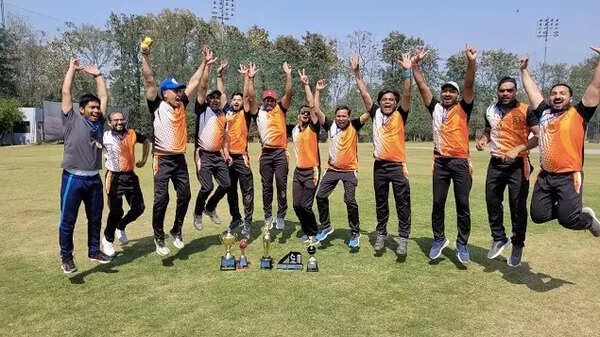 "Regional Guild President, Air Traffic Controller, Sunil Yadav and Regional Secretary Praveen Verma, congratulated all the participants for the successful tournament. The tournament was praised for its role in promoting physical fitness and mental well-being among participants and the importance of such events in fostering camaraderie and reducing stress levels among ATCOs. The tournament received support and encouragement from the Airports Authority of India, with the General Manager of AAI, Delhi, Vikas Bhalla, present at the final match to congratulate the participants," said a senior ATCO.
"The tournament was not only a competitive sporting event but also served as a platform for ATCOs to interact and socialise with each other outside of their work environment. The tournament aimed to promote a healthy work-life balance and foster a sense of community among ATCOs. The success of the tournament was evident in the enthusiasm and participation of the players, with many expressing their desire for future editions of the tournament," he added.
The Directorate General of Civil Aviation had recently asked various stakeholders including airlines, airport operators, ATCOs and security to take stress-busting steps for personnel involved in this field of high precision where any mistake can prove to be very costly. "Stress levels can be very high for aviation personnel and this is something that needs to be accounted into by both organisations and regulators," said a senior pilot.
For more news update stay with actp news

Android App

Facebook

Twitter

Dailyhunt

Share Chat

Telegram

Koo App