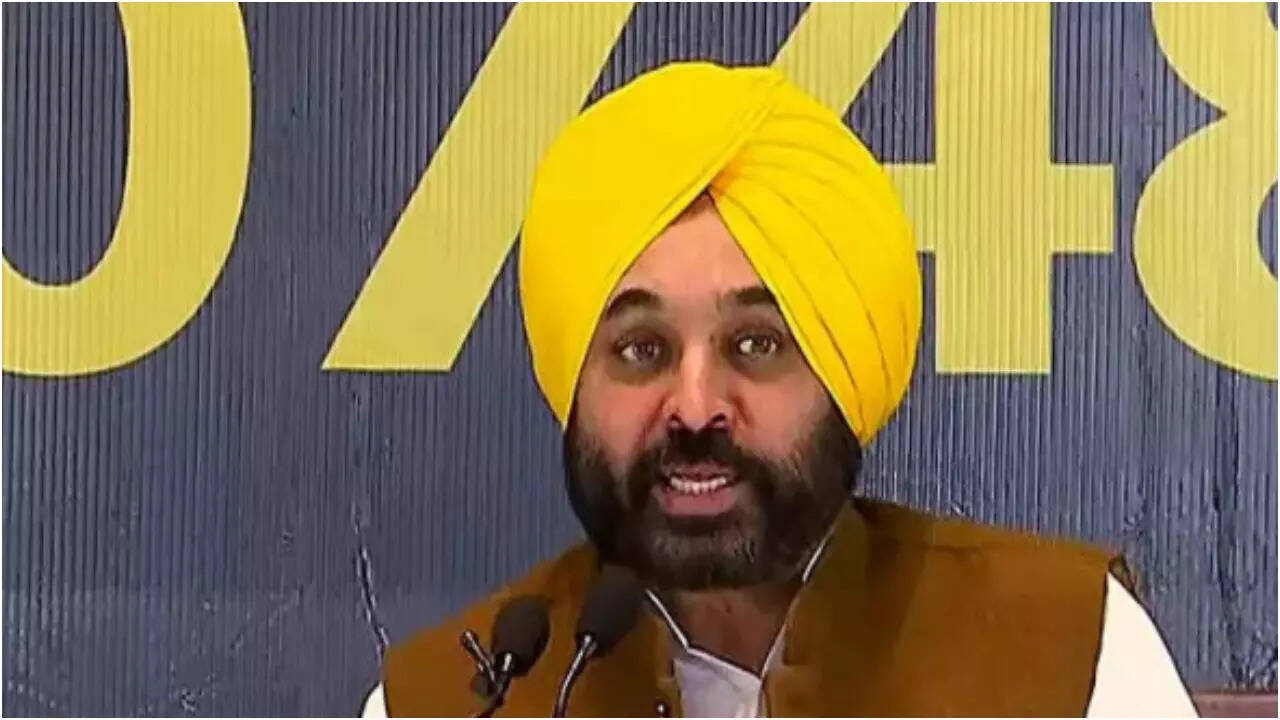 CHANDIGARH/JALANDHAR: Punjab CM Bhagwant Mann triggered a controversy on Sunday evening by announcing that his government would amend the Sikh Gurdwara Act, 1925 to facilitate free telecast of the sacred Gurbani from Harmandir Sahib in Amritsar. Opposition parties, top Sikh body Shiromani Gurdwara Parbandhak Committee (SGPC), as well as legal experts reacted saying the CM was ignorant, and emphasized that it was Parliament, and not the Punjab assembly, which could amend the Act.
Mann said the agenda for a resolution on free telecast of Gurbani will be cleared in a cabinet meeting on Monday and the same would be tabled in the assembly on Tuesday during its special session. This decision is in consonance with the feelings of the Sikh sangat across the globe, he added.
In a tweet addressed to Mann, SGPC president Harjinder Singh Dhami said: "This can be done only by the Government of India through Parliament on the recommendations of the SGPC. The Punjab government has no right to amend the Act. Stay away from creating a dilemma in the community for your political interests."
SAD leader Daljit Singh Cheema termed the CM's action 'unconstitutional' and 'direct interference in Sikh religious affairs'. Congress MLA Sukhpal Singh Khaira also concurred with other opposition parties that the Punjab government could not tinker or amend or add to the existing Sikh Gurdwara Act, 1925. "I wonder how Mann is speaking to add a clause in the said Act." BJP leader Sunil Jakhar condemned the announcement saying Mann was trying to "settle political scores".