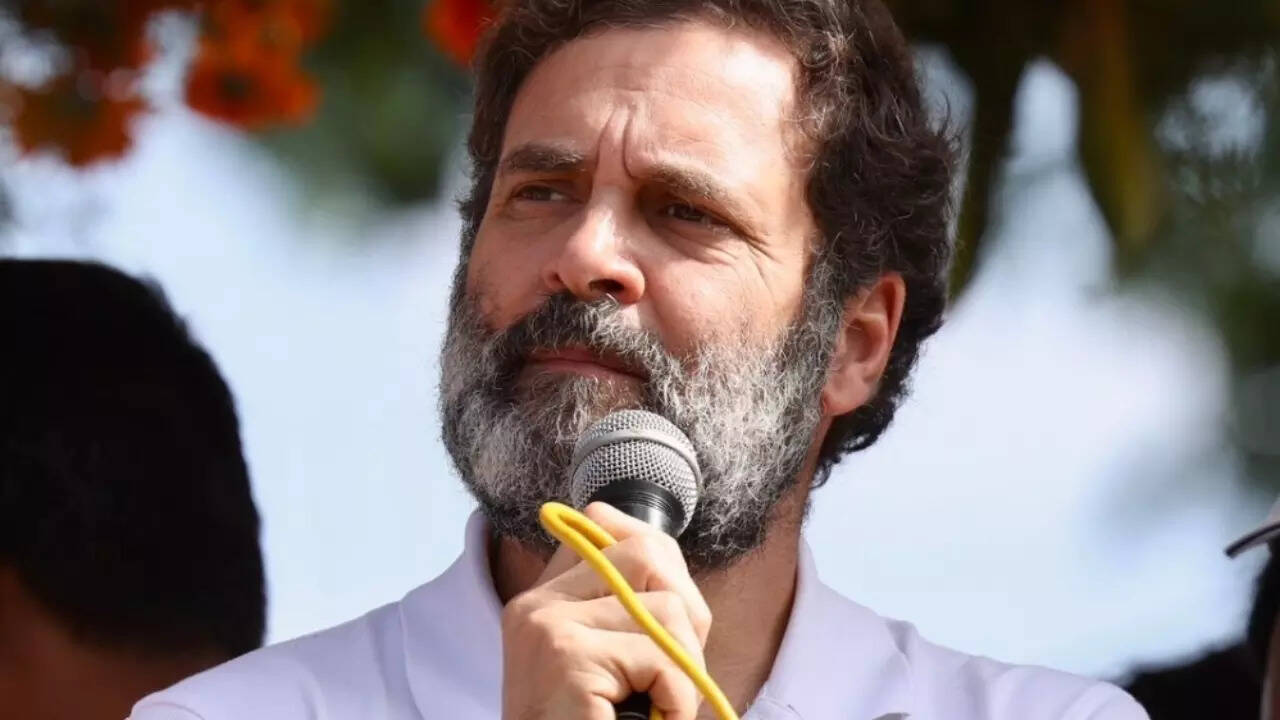 NEW DELHI: Several Congress leaders and celebrities have wished Rahul Gandhi on his 53rd birthday on Monday.
Several posters were put up outside All India Congress Committee to wish the Congress leader on his birthday. Congress has also planned to take out a 5-km-long Bharat Jodo Yatra in New Delhi.
Congress president Mallikarjun Kharge extended his warm birthday greetings to Rahul Gandhi, acknowledging his unwavering dedication to constitutional values and his fearless spirit in challenging times. Taking to Twitter, Kharge said: "Warm birthday greetings to Rahul Gandhi. Your unflinching commitment to Constitutional values and your indomitable courage in the face of adversity is admirable. May you continue speaking truth to power and be the voice of millions of Indians, while spreading the message of compassion and harmony."
Meanwhile, the official Twitter handle of the Congress said: "To a fearless leader and to his unwavering commitment to keeping India united. To his unflinching faith in love, a love which is willing to forgive, to trust, to hope, and to embrace differences. To our own 'mohabbat ki dukaan' – Happy Birthday Rahul Gandhi Ji," said the official Twitter handle of the Congress.
Stalin greets Rahul Gandhi on birthday
Tamil Nadu Chief Minister M K Stalin greeted Congress leader Rahul Gandhi on his birthday. "Birthday greetings to dear brother Thiru @RahulGandhi. We have a long journey ahead of us to save the democratic ethos of India. Let us march together," he said in a tweet.
YSRTP YS Sharmila greets Rahul Gandhi
The YSRTP leader extended birthday greetings to Rahul Gandhi and wished him success in his "tireless endeavours dedicated to the cause of the people of the nation." "Wishing Shri Rahul Gandhiji a very happy and wonderful birthday. May you continue to inspire the people with your perseverance and patience, and serve them through your sincere efforts. Wishing you great health, happiness, and success in abundance," tweeted Sharmila.