Read Time:
3 Minute, 8 Second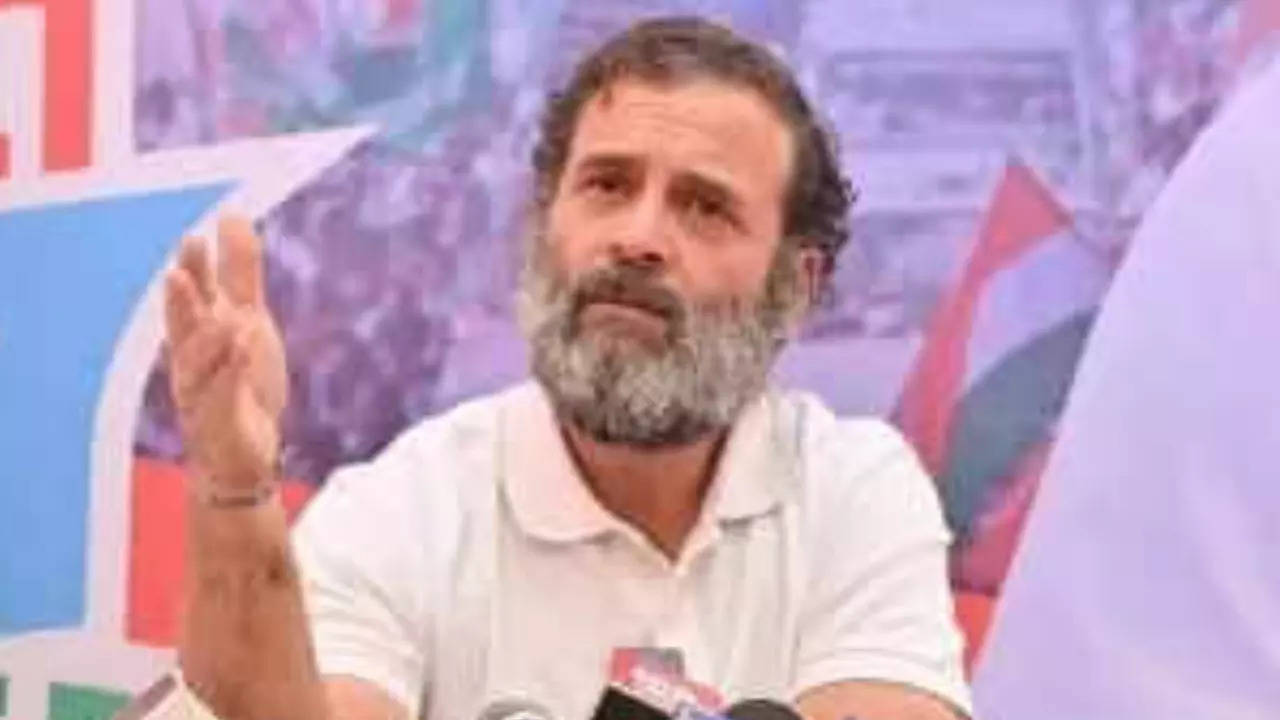 NEW DELHI: Breaking his silence over the allegations about his London remarks, Congress leader Rahul Gandhi said Prime Minister Narendra Modi and BJP are "scared" of the Adani scandal and the questions raised by him about Modi's alleged relationship with Adani, and they have contrived a "tamasha" in Parliament to divert the focus of the country from the issue.
Addressing a press conference, Rahul revealed that he met Speaker Om Birla on Thursday and asserted his
right
to respond after four Union ministers levelled allegations against him. Rahul expressed hope that he will be allowed to speak on Friday, but also added that he suspected his request would not be accepted, while adding that there was lack of clarity – "the Speaker was non-committal, he just smiled".
Upping the ante, Rahul said it is a "test of Indian democracy" if an MP is given the time to speak after four ministers have raised allegations against him. "I want to make it clear that I am an MP. As allegations have been made against me by four ministers in Parliament, it is my right to speak in Parliament. If Indian democracy was functioning, I would be able to say my piece in Parliament. What you are seeing is a test of Indian democracy. After four leaders of BJP have made allegations against an MP, will that MP be given the same space as them, or is he going to be told to shut up," he said.
Rahul said at the root of the parliamentary blockade is the speech he gave in Lok Sabha about Adani, his proximity to PM Modi, and the questions he raised about the top corporate house getting defence deals with Israel, power projects in Sri Lanka and Bangladesh, the PM's meeting with Adani, SBI chairman and an Australian leader in Australia after which the bank granted a big loan to Adani.
After returning from his overseas trip, Rahul visited Parliament on Thursday, when the two Houses remained paralysed over protests and counter protests.
For more news update stay with actp news

Android App

Facebook

Twitter

Dailyhunt

Share Chat

Telegram

Koo App