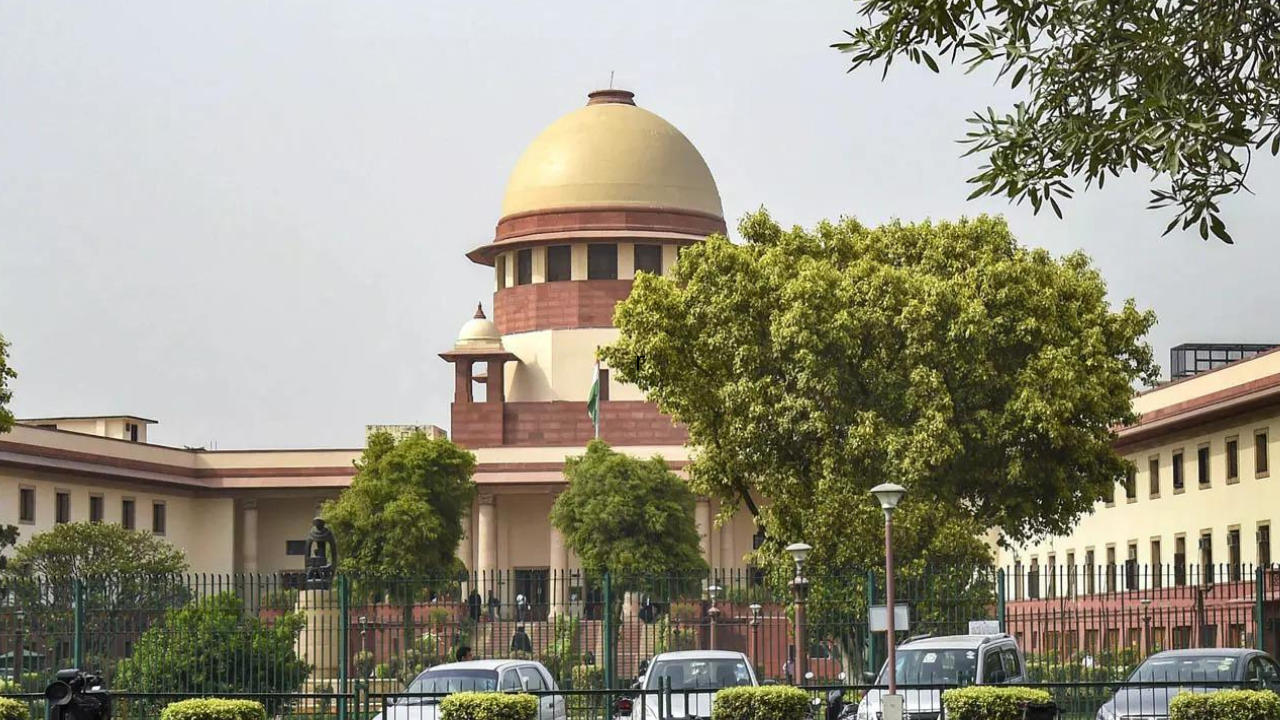 NEW DELHI: In a blow to the Mamata government, the Supreme Court Tuesday allowed deployment of central forces during the July 8 panchayat polls to 75,000 posts across West Bengal, reports Amit Anand Choudhary.
A bench of Justices B V Nagarathna and Manoj Misra rejected the plea of the Trinamool government and state election commission, which had approached the SC, challenging the Calcutta HC order directing the deployment of the forces.
Noting that past polls in the state had been marred by violence, the top court said, "Holding elections can't be a licence for violence. If persons can't file their nominations and if they are finished off while going to file, where is the free and fair election?"
Congress opposes TMC govt, backs BJP's Suvendu
Senior advocates Siddharth Agrawal and Meenakshi Arora, appearing for the Bengal government and the state election commission respectively, tried Tuesday to convince the Supreme Court that the Calcutta HC was wrong in ordering the deployment of central forces for the July 8 panchayat polls just a day after the poll date was announced.
They said the HC should have waited for few days to gauge whether there was any shortfall in the preparations to ensure free and fair polls.
Arora said it was not the jurisdiction of the state commission to requisition central forces. The state submitted that the HC intervened even before preliminary assessment was done by the commission regarding requirements of security forces. It said there are only 189 sensitive booths out of a total over 61,000 booths where deployment of additional security forces was required.
The bench, however, observed that violence was witnessed in earlier polls too. "The fact remains that the tenor of the HC order is ultimately to ensure that free and fair election is conducted in the entire state of West Bengal, since the state is conducting election for local bodies on a single day and having regard to the volume of booths which are being set up, we find that the order of the HC does not call for any interference," the bench said.
Senior advocate Harish Salve, appearing for BJP leader Suvendu Adhikari on whose plea the HC had passed the order, said the state government is running an agenda to prevent deployment of central forces in the state. He told the bench that many candidates are being bullied in the state and being prevented from filing nomination papers.
Interestingly, Congress also opposed the state and supported Suvendu Adhikari. Senior advocate Vivek Tankha, appearing for Congress MP Adhir Ranjan Chowdhury, said his client had been pressing for central forces since April, much before the HC passed the order.