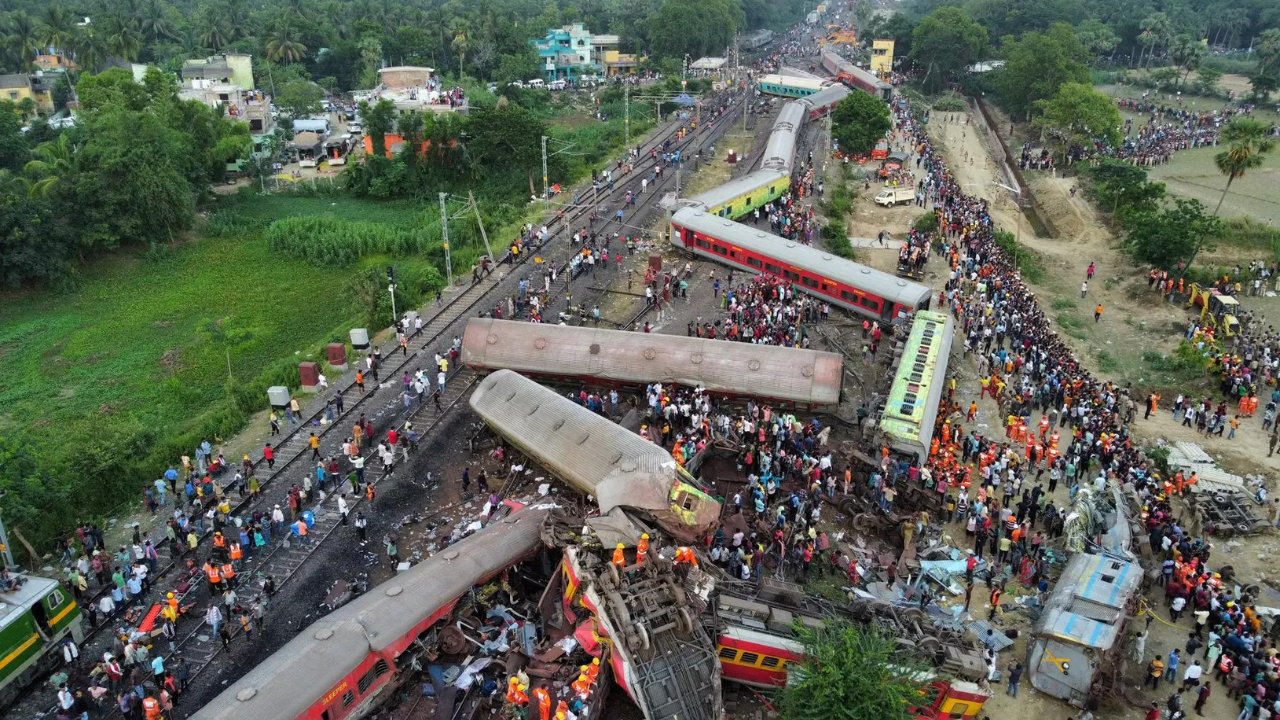 NEW DELHI: Nearly three weeks after the June 2 triple train accident in Balasore, the railway ministry transferred five senior officials from the South Eastern Railway (SER), including the principal chief signal and telecommunication engineer (PCST), principal chief safety officer (PCSO) and the divisional railway manager (DRM) of Kharagpur.
Sources said this is a major action by railways in a single zone and is a signal to the officers, though no reason has been mentioned in their transfer orders. TOI had June 16 reported that more officials would be transferred at the zonal level to send a message that no inefficiency would be tolerated. Earlier, the AGM of the zone was transferred.
As per orders issued by the Railway Board on Thursday, the principal safety officer in the SER, Chandan Adhikary, has been transferred to North Central Railway as OSD. P M Sikar, the principal chief signal and telecommunication engineer has been posted to Northeast Frontier Railway. The railways are yet to name their successors.
In another order, the Railway Board transferred principal chief commercial manager of SER, Md Owais to Northeast Frontier Railway. The railways has posted railway traffic officer Satyaki Nath in place of Owais. The national transporter also transferred Kharagpur DRM Md Shujat Hashmi. He has been replaced by K R Choudhary who is currently posted as chairman of Railway Recruitment Board at Ajmer in Rajasthan.
The Bahanaga Bazar railway station and the ill-fated stretch fall under the Kharagpur division.
The ministry also transferred SER zone's IG and principal chief security commissioner D B Kasar to Integral Coach Factory, Chennai.
Officials said more transfers and actions will follow in the near future.
The train accident claimed 292 lives while over 900 were injured.