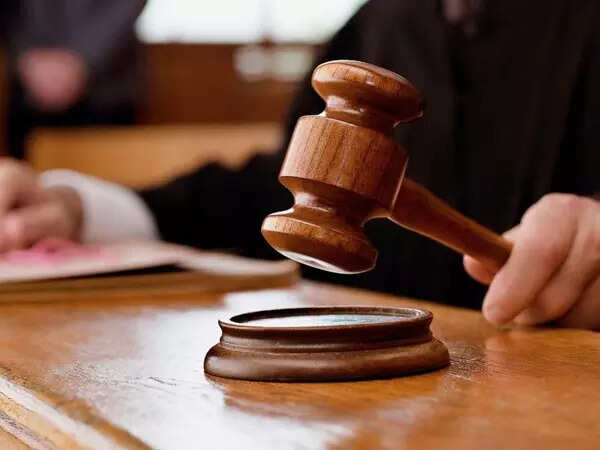 NEW DELHI: To provide impetus to resolution of corporate disputes through arbitration that is globally linked to the index of ease of doing business, the Supreme Court on Tuesday set up a seven-judge bench to revisit a five-judge bench's six-month-old ruling saying the decision was causing "limitless uncertainty" to arbitrators across the country.
Senior advocate Arvind Datar told a bench of CJI D Y Chandrachud and Justices S K Kaul, Sanjiv Khanna, B R Gavai and Surya Kant that the five-judge bench's April 25 decision allowed constitutional courts to examine the validity of an agreement containing an arbitration clause if stamp duty was not paid.
This means even if there is a valid arbitration clause under which a dispute is referred to an arbitral tribunal, constitutional courts can, at any time, examine the validity of the agreement and annul reference of the dispute to arbitration, Datar said, adding a larger bench must examine the impact of non-stamping of agreements on arbitration.
Datar said in 99% cases, the main contract provided for resolution of disputes through arbitration. Once that provision was there, courts should not go into the stamping aspect and leave determination of validity of the arbitration to the arbitral tribunal and not keep the tribunals hanging by deciding to examine the validity of the main agreement, he said.
CJI Chandrachud agreed with Datar and said the issue emerging from the five-judge bench's decision in the N N Global case was too important to be adjourned to an uncertain future. The five-judge bench led by Justice K M Joseph, by three to two majority, had held that non-stamping of an agreement would enable the court to examine validity of the embodied arbitration clause and scrap it.
"Legitimacy of arbitration institutions is a far more important issue than getting into technicalities. After the N N Global ruling, arbitrators across the country are confronted with limitless uncertainties," the CJI said. In its order, the bench referred the issue to a seven-judge bench and said, "The larger bench will consider the correctness of the decision in the N N Global case."
It posted the matter for October 11, immediately after completion of proceedings in the re-examination of the 1998 ruling in the P V Narasimha Rao case where the court had ruled that an MP casting vote in Parliament in lieu of bribe was shielded from the rigours of Prevention of Corruption Act despite being a public servant as he/she enjoyed immunity from court proceedings under Article 105 of the Constitution for anything said or vote cast in Parliament.