Read Time:
3 Minute, 36 Second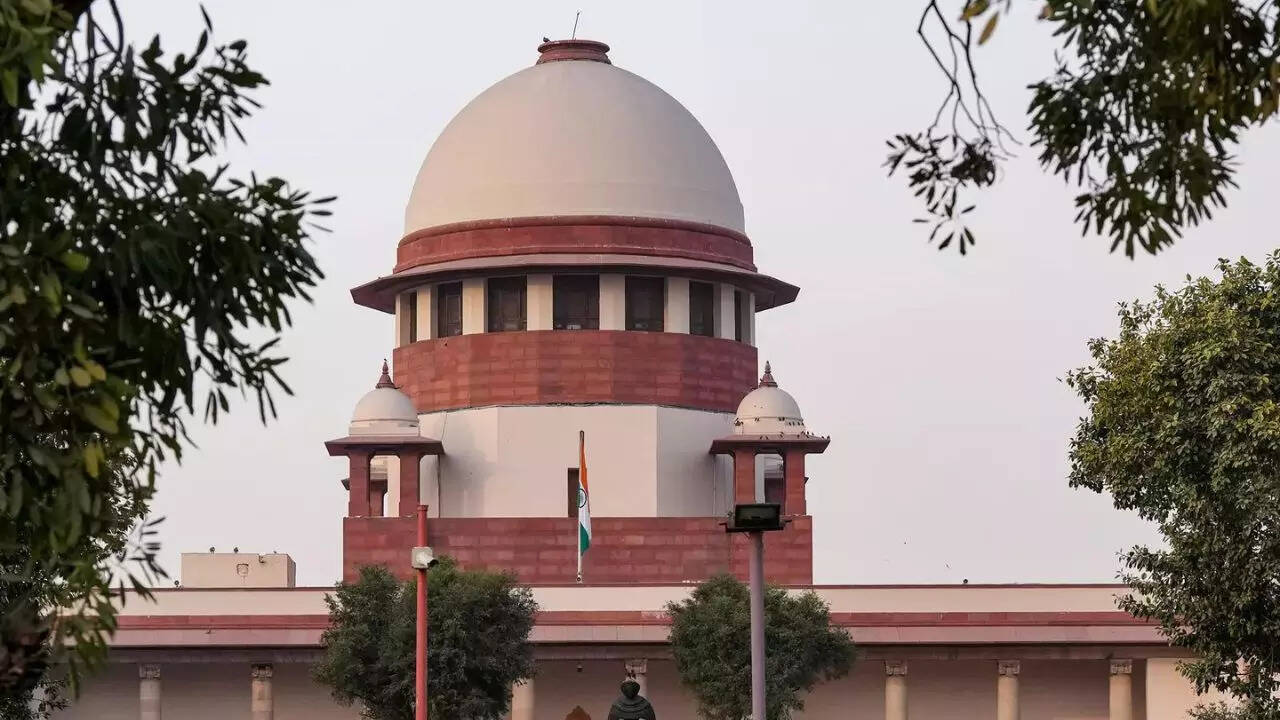 NEW DELHI: Just over a year after it ruled that only the Delhi High Court and no other High Courts would have jurisdiction to entertain a plea against a decision taken by Principal bench of Central Administrative Tribunal, the Supreme Court on Friday said that its last year verdict in former West Bengal chief secretary Alapan Bandhopadhyay case needed to be re-examined.
The top court in January last year had allowed the plea of Centre and set aside the order of Calcutta High Court which had quashed CAT chairman's order to transfer the hearing on Bandyopadhyay plea against Centre's disciplinary proceedings from Calcutta Bench of CAT to its Principal Bench in Delhi and held that only Delhi HC would have jurisdiction to deal with petition against Chairman's order.
The same issue cropped up in the legal wrangle between Centre and Megasasy award winner IFS officer Sanjiv Chaturvedy with Uttrakhand High Court quashing the Principal CAT Bench order to transfer the case from Allahabad bench to itself and the the Centre questioning the jurisdiction of the HC in view of apex court last year order.
"We think it appropriate that the matter involving the issue of territorial jurisdiction of the concerned High Court to decide a challenge to an order passed by the Chairman, CAT, Principal Bench, New Delhi should be considered by a Larger Bench. Let the registry place the matter before the Chief Justice of India for appropriate orders at the earliest so that the aforesaid issue is resolved at the earliest," the bench said.
The bench agreed with the contention of senior advocate Shyam Divan who pleaded the court that the last tear verdict should be re-examined as it would create enormous hardships to employees who would be forced to come to Delhi from far flung areas to challenge in Delhi HC the adverse order passed against them by CAT'S Principal bench.
"The remedies under Article 226 and Article 227 (before HCs )are extremely valuable remedies available to citizens where they reside or carry on business or are posted. The scheme does not require citizens to come exclusively all the way to Delhi to seek redressal. Thus, limiting the remedy under Article 226 is contrary to the spirit of the Constitution, contrary to the spirit and principle of access to
justice
and contrary to the basic structure of the Constitution which enables judicial review across the country and not at one concentrated location," Divan said.
He said that all 25 High Courts have equivalent jurisdiction, and no discrimination or special treatment is envisaged to any particular HC.
For more news update stay with actp news

Android App

Facebook

Twitter

Dailyhunt

Share Chat

Telegram

Koo App