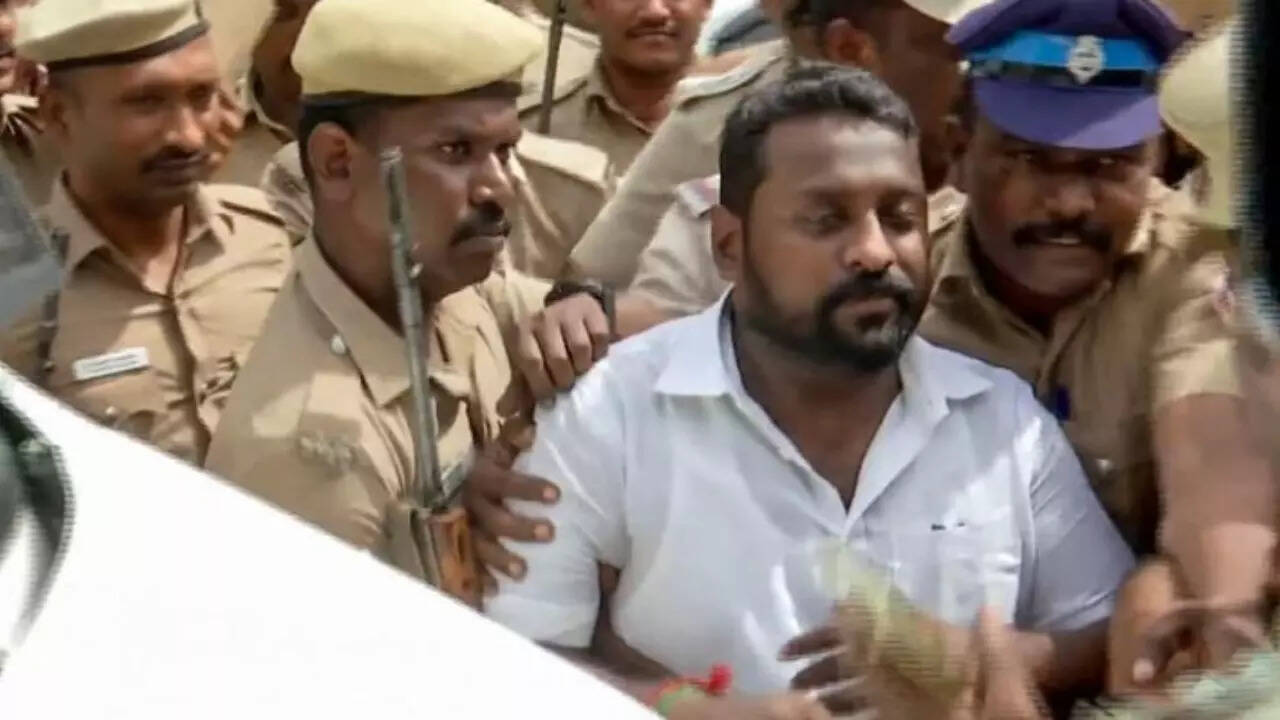 MADURAI: Madurai city cyber crime police arrested BJP state secretary S G Suryah on Friday night in Chennai over his recent tweet castigating CPM's Madurai MP Su Venkatesan for remaining silent after his party's councillor allegedly forced a worker to undertake manual scavenging, leading to his death. CPM has called Suryah's claim a misinformation campaign, saying no such thing had happened.
Suryah's tweet on June 7 claimed that a conservancy worker was forced by Madurai Pennadam town panchayat 12th ward councillor Viswanathan to work in sewage water mixed with faecal matter. The worker got infected and died. Questioning Su Venkatesan's 'silence' over the incident, he said, "The hypocritical politics of the MP stinks more than a manhole."
On June 12, CPM's urban district secretary M Ganesan and party workers submitted a petition to Madurai city police commissioner K S Narenthiran Nayar saying that Suryah has undertaken a campaign to malign Venkatesan's image. "There is neither a town panchayat called Pennadam in Madurai nor is there a councillor by name Viswanathan in CPM," they said. Suryah was intentionally creating tension among conservancy workers as well as the public on an incident that did not happen. Suryah was trying to whip up caste-based riots, CPM had complained.
Suryah was booked under sections of the IPC and IT Act, including for acting in a manner likely to promote enmity between groups. He was produced before a court in Madurai which remanded him in judicial custody till July 1 on Saturday. Union finance minister Nirmala Sitharaman was among the BJP leaders who condemned the arrest.