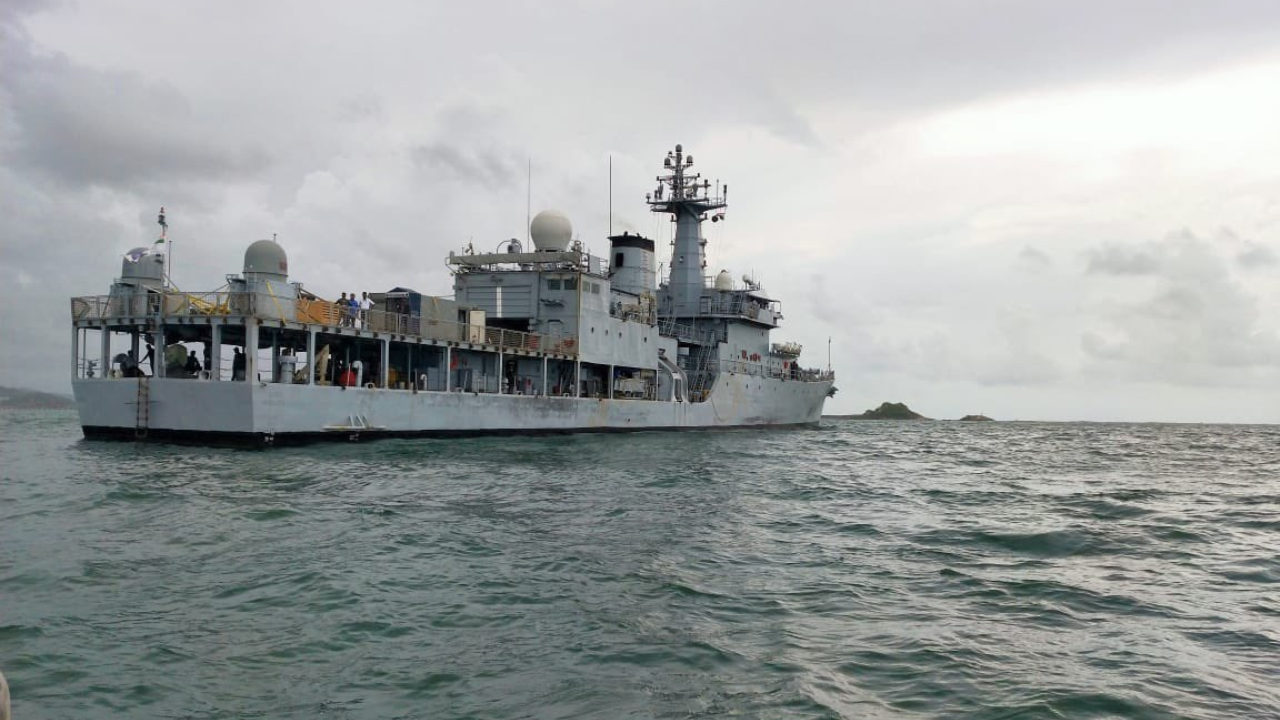 BENGALURU: In a key milestone, the Defence Research and Development Organisation (DRDO) on Sunday said that the transfer of command and control capabilities of the Tapas unmanned aerial vehicle (UAV) was successfully demonstrated in collaboration with the Indian Navy.
According to DRDO, the demonstration involved commanding the UAV from a distant ground station to the onboard INS Subhadra, a warship situated 148 km away from the Karwar naval base. The demonstration was carried out on June 16.
The Tapas took off at 7.35am from the Aeronautical Test Range (ATR) in Chitradurga, 285 km from the Karwar naval base and some 200 km from Bengaluru.
"The Tapas UAV operated flawlessly at an altitude of 20,000 feet above sea level. It completed a three-hour and 30-minute flight, with the INS Subhadra assuming control of Tapas' operations for a duration of 40 minutes… One ground control station and two ship data terminals were installed on board the INS Subhadra. Following the successful trial, Tapas safely landed back at the ATR," DRDO said in a series of tweets.
DRDO describes Tapas as: "A MALE (medium-altitude long-endurance) UAV with an operating altitude of 30,000 ft, endurance of 24 hours with earth observation and SAR (synthetic aperture radar) payloads and a range of more than 250 kms".
Enabled to carry a variety of payloads up to a maximum of 350 kgs, the UAV is designed to perform intelligence, surveillance, reconnaissance missions for Indian armed forces. "Its mission requirements are to provide continuous wide area coverage and yet be able to identify small targets. It is comparable in the same class as Israeli HERON UAV," DRDO had said earlier.