Read Time:
3 Minute, 16 Second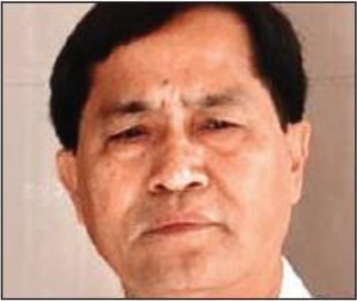 Communist Party of India (Marxist) veteran Jitendra Chaudhury's journey from a shock electoral defeat on home turf in 2019 to being talked about as a tribal candidate for the Tripura chief ministership in this election mirrors the rigour of his method rather than any dramatic change in the state's political climate. While even an unlikely alliance with Congress didn't shore up the Left Front's fortunes compared to 2018, Chaudhury may get the credit for preventing what many had predicted — a rout.
Since losing the Tripura East Lok Sabha seat to BJP in2019, Chaudhury had put his head down and gone back to the grassroots. He was appointed CPM state secretary in September 2021, setting him up for a one-and-a-half-year grind trying to revive the fallen communist giant in a state that used to be its lair for decades. By the time thepolls came along, CPM appeared better placed in both tribal and non-tribal areas and had found an unlikely friend in old foe Congress.
Chaudhury, 65, has always been a popular face in state politics, regarded as much by the opposition as within his party for his modern outlook, frankness and adaptive work ethic. He first entered the assembly in 1993 and was made minister of commerce in the third Left Front government. He continued as minister for 20 years in successive LF governments until 2014, when he became an MP.
The veteran's pocket borough used to be Manu constituency of South Tripura,but he chose to contest the nearby Sabroom seat this time around, taking on BJP's sitting MLA Shankar Roy. The latter had defeated CPM women's front leader and former MLA Rita Kar Majumder in the 2018 election by around 2,100 votes.
It was Kar Majumder's death three years ago that triggered a leadership crisis in the state CPM, prompting Chaudhury to agree to step in and stem the rot. A measure of his stature even outside the Left was royal scion Pradyot Kishore Debbarman's Tipra Motha deciding not to field a candidate in Sabroom despite the constituency being home to 10,000-odd tribal voters.
For more news update stay with actp news

Android App

Facebook

Twitter

Dailyhunt

Share Chat

Telegram

Koo App