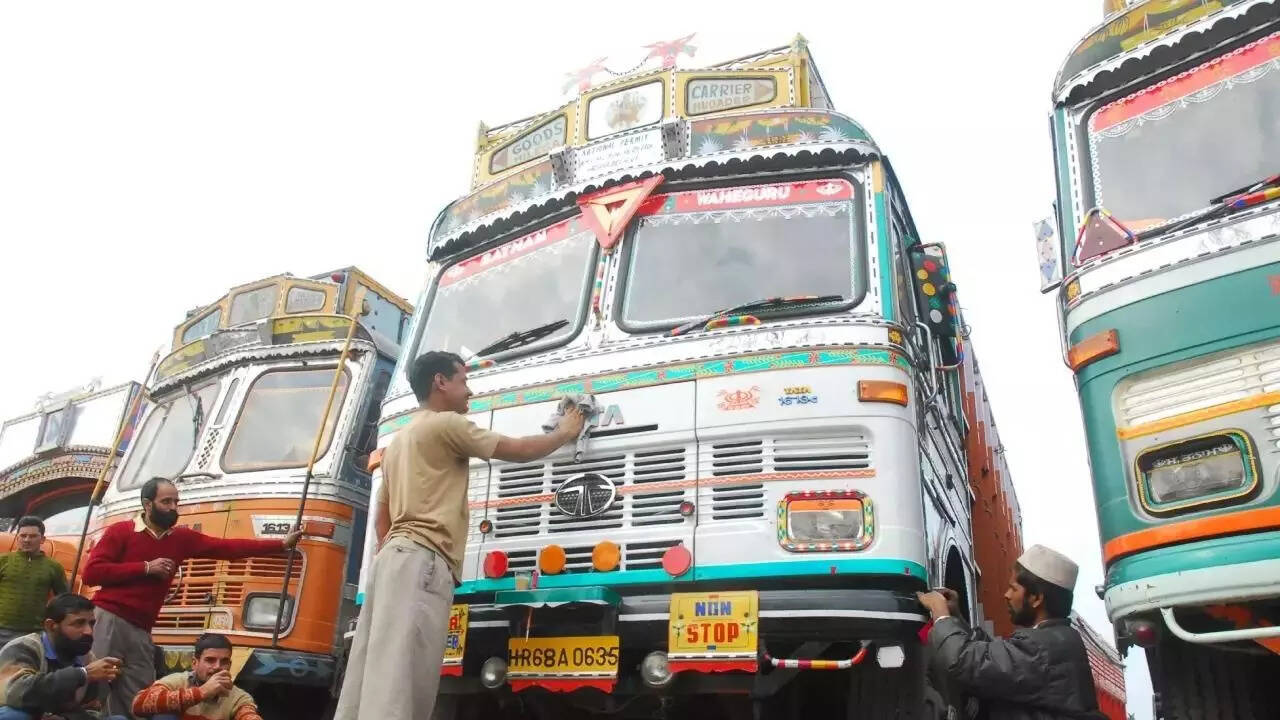 NEW DELHI: All truck cabins will have to be mandatorily air-conditioned from 2025, providing much-needed comfort to drivers who often spend 11-12 hours in their sweaty confines. The tough work conditions and long hours on the road are often cited as a key reason for driver fatigue and accidents.
While high-end trucks manufactured by global players such as Volvo and Scania already come with air conditioned cabins, most Indian players are yet to graduate despite a debate on the issue for several years.
On Monday, Union road transport minister Nitin Gadkari announced that he has approved a proposal to make ACs mandatory with officials saying that a transition period of 18 months was necessary for the industry to upgrade.
"In our country, some drivers are behind wheels for 12 or 14 hours whereas in other countries, there is a restriction on the number of hours for bus and truck drivers to be on duty. Our drivers operate vehicles in temperatures of 43 to 47 degrees and we must imagine the condition of drivers. I was keen to introduce the AC cabin after I became minister. But some people opposed it saying the cost will go up. Today (Monday), I have signed the file that all truck cabins will be AC cabins," the minister said at an event organised by an automobile company.
The road transport ministry had first proposed the move in 2016.
"The industry had demanded that the provision should be optional. Some of them had even claimed that the drivers may feel sleepy in AC cabins. We always had the same notion about bus drivers and the drivers' cabins were non-AC for years. But the introduction of Volvo buses ended that perception and now all luxury buses have AC cabins for drivers as well," said a ministry official.
According to an estimate, the additional expenditure for providing AC cabins in trucks would cost in the range of Rs 10,000 to Rs 20,000 per truck.
A survey of truck drivers across 10 states in 2020 by SaveLife Foundation had found that almost 50% of the respondents said they drive vehicles even if they are feeling fatigued or sleepy. As per the survey findings on an average, each driver spends about 11.9 hours in a day behind the wheels.
Latest government data on road crashes showed that in 2021, 9,382 truck occupants were killed, with these vehicles responsible for 30,406 deaths, which is 41.4% of all road fatalities.