Read Time:
4 Minute, 39 Second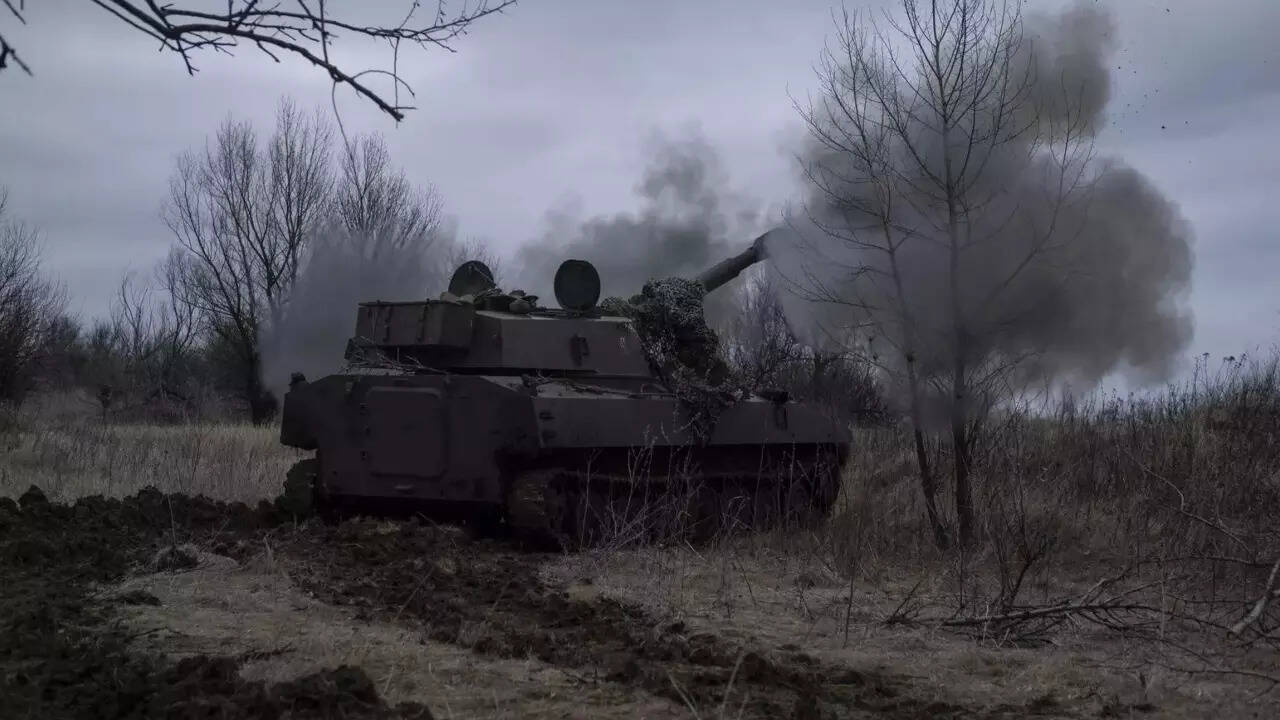 NEW DELHI: While there was considerable "meeting of minds" on issues that the developing countries are grappling with, the G20 foreign ministers' meeting ended with a chair summary and outcome document and not a joint communique because of, as foreign minister S Jaishankar put it, extremely polarised views on the Ukraine issue. The outcome was the same as what happened at the finance ministers' meeting last week in Bangalore where Russia and China blocked efforts to arrive at a consensus.
According to Indian authorities, while most member-states remained associated with the
Bali
Declaration, which India helped achieve after the G20 summit last year, Russia and China insisted that the situation is no longer the same as 6 months back and that Bali cannot be "extrapolated".
Jaishankar listed a number of areas where consensus was achieved like the need to strengthen multilateralism, food and energy security and terrorism but said the gap on Ukraine could not be bridged. "There was consensus on 95 per cent of the paragraphs. It was only on 2 paras that we were not able to get all on the same page,'' said Jaishankar. He, however, added that this was the first time in years that there had been an outcome document after the G20 foreign ministers' meeting. Like with the finance ministers' meeting, the outcome document and chair summary named Russia and China for not endorsing paragraphs 3 and 4 related to Ukraine which were picked up from the Bali Declaration.
Lavrov blamed the West for the failure to arrive at a joint communique, saying the Bali Declaration was 6 months old and that a number of events had taken place since then.
There was consensus, as Jaishankar said, on other issues like global health, climate, development cooperation, new and emerging technologies and counter-terrorism. While condemning terrorism in all its forms and manifestations, the document said efforts to increase the effectiveness of international cooperation should be strengthened to deny terrorist groups safe haven, freedom of operations, movement and recruitment, as well as financial, material or political support. US secretary of state Blinken thanked India for the session on counter-terrorism in a tweet. "I thank India for convening us to deepen our collaboration on these vital issues, particularly on preventing and countering the use of unmanned aerial systems and other emerging technologies,'' he said.
"We did manage to focus more on what unites us than on what divides us and carried forward priorities of the global south,'' said Jaishankar.
The business end of the foreign ministers' meeting started in the morning with PM Narendra Modi in a video message expressing hope that it would be "ambitious, inclusive, action-oriented, and will rise above difference''. Modi said multilateralism was facing a crisis today and that the experience of the last few years – financial crisis, climate change, pandemic, terrorism, and wars – clearly showed that global governance had failed in its mandate to prevent future wars and to foster international cooperation on issues of common interests.
In his message, Modi told the foreign ministers they were meeting at a time of deep global divisions and that, as foreign ministers, it was but natural that their discussions are affected by the geopolitical tensions of the day.
"We all have our positions and our perspectives on how these tensions should be resolved. However, as the leading economies of the world, we also have a responsibility towards those who are not in this room. The world looks upon the G20 to ease the challenges of growth; development; economic resilience; disaster resilience; financial stability; trans-national crime; corruption; terrorism; and food and energy security, said the PM, adding that in all these areas, the G20 has capacity to build consensus. "We should not allow issues that we cannot resolve together to come in the way of those we can,'' he said.
For more news update stay with actp news

Android App

Facebook

Twitter

Dailyhunt

Share Chat

Telegram

Koo App