Read Time:
3 Minute, 18 Second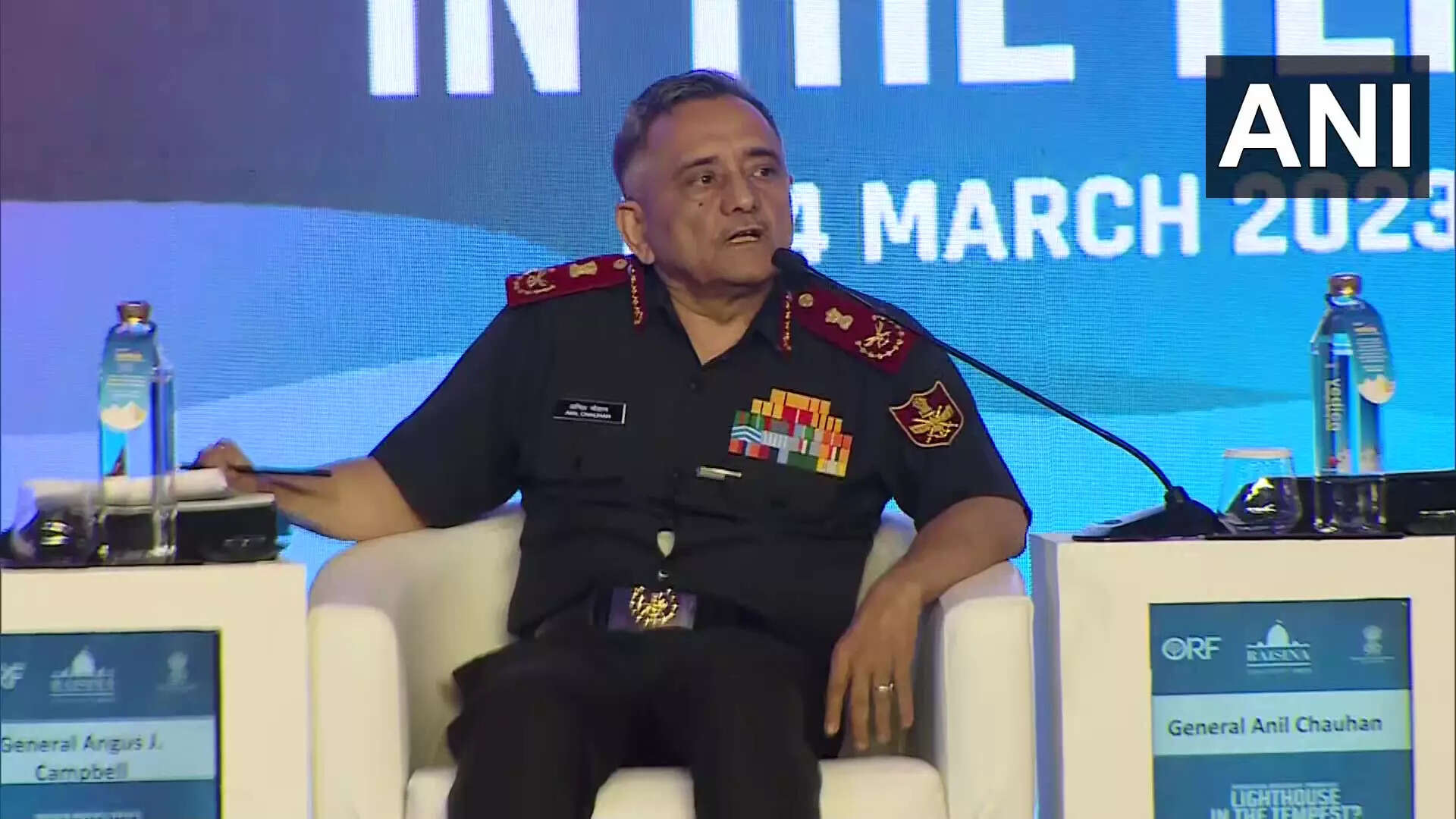 NEW DELHI: The biggest lesson that Indian armed forces can draw from the war in Ukraine is that they should not depend on supplies of weapons and military hardware from foreign countries, Chief of Defence Staff Gen Anil Chauhan said on Friday.
In an interactive session at the Raisina Dialogue, Gen Chauhan also said the government's initiative to ensure self-reliance in defence is providing the option to produce key platforms and weapons systems in large numbers.
He also said the Ukraine war has thrown up the question of whether countries should develop capabilities for short intense wars or should they prepare for a long haul.
"In case of India, actually we have to see what kind of challenge we may face in the future…We do not think that there is going to be a long drawn kind of a conflict, like what's happening in Europe," he said.
"We need to be self-reliant — that is the biggest lesson for us (from the Ukraine war). We cannot be dependent on supplies of our weapons from outside. That's the one big lesson we take from the conflict," he said.
Gen Chauhan was replying to a question.
The Chief of Defence Staff also said there was a view that the modern day wars are going to be "short and swift". "But what we are seeing is a longish kind of a war."
The Chief of Defence Staff said a large number of initiatives have been taken by the government for self-reliant initiative and that the services would be the driving force for it to succeed.
Gen Chauhan said if the services strongly go for it, then "we are going to achieve whatever the government wants."
In his remarks at the session, General Angus J Campbell, the Chief of the Defence Force of Australia slammed Russia for the Ukraine war.
"This is an illegal, unjust and outrageous invasion and violation of sovereign territory and integrity of a sovereign nation," he said.
"It is being waged, from the perspective of the Russian forces in a deeply unethical and immoral fashion and it is a travesty of everything that a professional military should do in defence of sovereignty and integrity," he said.
For more news update stay with actp news

Android App

Facebook

Twitter

Dailyhunt

Share Chat

Telegram

Koo App