NEW DELHI: Prime Minister Narendra Modi on Wednesday exchanged special gifts with President of the United States Joe Biden and First Lady Jill Biden at the White House, in Washington during his state visit.
Biden and First Lady hosted PM Modi for an intimate dinner at the White House. The dinner featured the president's favourite foods, including pasta and ice cream. They were joined by US National Security Advisor Jake Sullivan and his Indian counterpart Ajit Doval, the White House said.
PM Modi in US: Live updates
The White House also said that as the official gift, the president and first lady will present Prime Minister Modi with a handmade, antique American book galley from the early 20th Century.
They will also gift Modi a vintage American camera, accompanied by an archival facsimile print of George Eastman's Patent of the first Kodak camera, and a hardcover book of American wildlife photography, it said.
Here's what PM Modi gifted US President Joe Biden: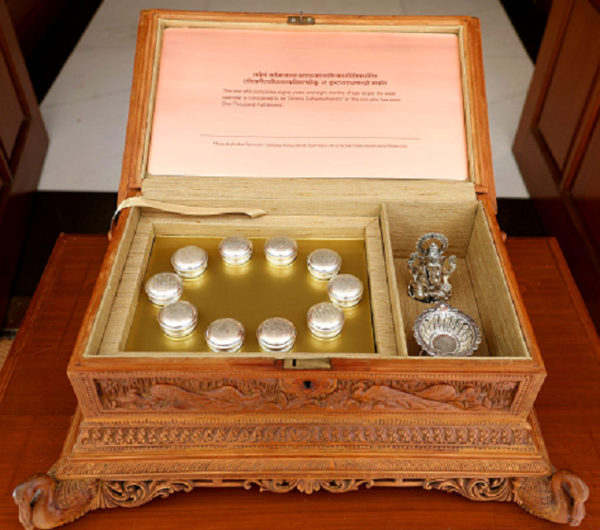 -A special sandalwood box has been handcrafted by a master craftsman from Jaipur, Rajasthan. The sandalwood sourced from Mysore, Karnataka has intricately carved flora and fauna patterns. Sandalwood carving in Rajasthan is an ancient art that has been handed down from generation to generation. The artisan has skillfully embedded a piece of his story and a touch of passion into this work to produce a piece of finest craftsmanship.
The box contains the idol of Lord Ganesha. This silver idol of Ganesha has been handcrafted by a family of fifth generation silversmiths of Kolkata.
-A diya (oil lamp) occupies a sacred space in every Hindu household where daily prayers are offered by lighting cotton wick dipped in oil. This silver diya has also been handcrafted by artisans from the family of fifth generation silversmiths in Kolkata.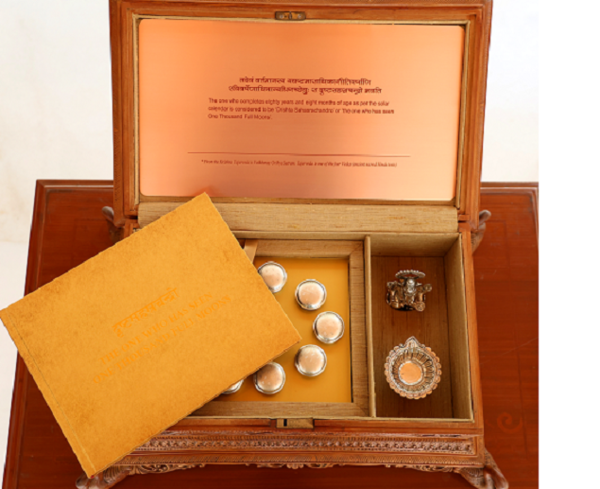 -The copper plate, also called tampra-patra has been sourced from Uttar Pradesh. A shloka has been inscribed on it. In ancient times tamra-patra was widely used as a medium for writing and record keeping.
-The box gifted by PM Modi to US President Joe Biden contains ten donations.
– A delicately handcrafted silver coconut by the skilled artisans of West Bengal is offered in place of a Cow for Gaudaan (donation of cow).
– A fragrant piece of sandalwood sourced from Mysore, Karnataka is offered in place of land for Bhudaan (donation of land).
– Til or white sesame seeds sourced from Tamil Nadu.
-Handcrafted in Rajasthan, 24K pure and hallmarked gold coin is offered as Hiranyadaan (donation of gold).
-Gud or Jaggery sourced from Maharashtra.
– 99.5% pure and hallmarked silver coin has aesthetically crafted by Rajasthan artisans.
-Lavan or salt from Gujarat