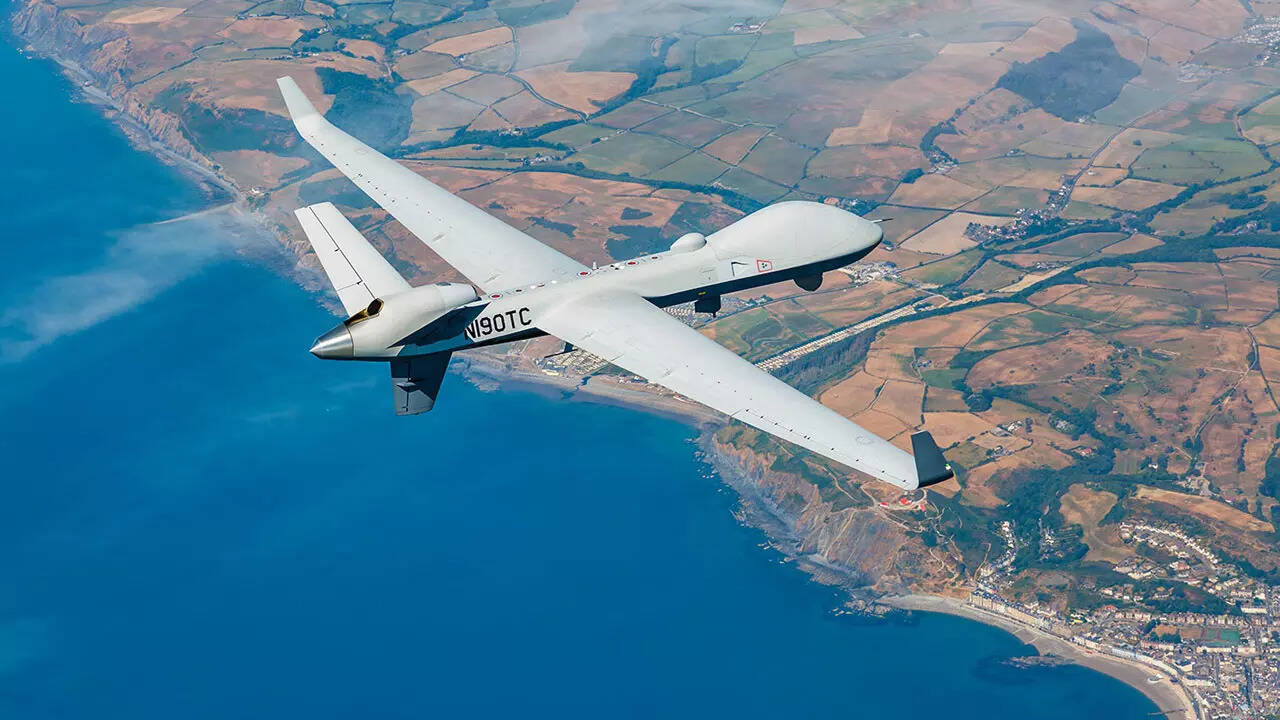 NEW DELHI: The ever-tightening geopolitical embrace between India and US will be on full display over the coming days when Prime Minister Narendra Modi embarks on his first official state visit to America on June 21.
Officials in India had earlier said that both sides are preparing a "robust outcome document" which will set the tone for the future relationship between the two powerful democracies.
The external affairs ministry on Monday said that a roadmap for defence industrial cooperation is expected to be one of the key outcomes of PM Modi's visit.
Addressing a press conference in the national capital, foreign secretary Vinay Mohan Kwatra said that all aspects of defence co-production and co-development will be part of the discussions between PM Modi and US President Joe Biden.
"One of the key components which will be prominently showcased will be bilateral defence cooperation," he said.
The remarks assume significance as both India and US have deepened their defence cooperation in recent years amid tensions with China.
PM Modi's much-anticipated visit to Washington is seen as an occasion when the two countries could strike some key defence deals.
What deals are expected to be announced
The defence ministry had last week approved procurement of 31 MQ-9B Predator armed drones from the US under a government-to-government framework.
The nearly $3 billion deal is expected to be announced following talks between PM Modi and Biden in Washington later this week
The procurement of the weaponised 'hunter-killer' drones from General Atomics was cleared at a meeting of the Defence Acquisition Council (DAC) chaired by defence minister Rajnath Singh, people familiar with the matter said.
The Sea Guardian Predator drones are being procured at a cost of around $3 billion to crank up the surveillance apparatus of the armed forces, especially along the frontier with China, they said.
The approval to the long-awaited procurement following years of negotiations came around 10 days after US defence secretary Lloyd Austin held wide-ranging talks with Singh that focused on significantly expanding overall strategic and defence engagement between the two countries.
It is learnt that the Navy is likely to get 14 drones while the Indian Air Force and the Army will get eight each.
The MQ-9B has two variants — Sky Guardian and its sibling Sea Guardian.
There is also a likelihood of firming up of an agreement on manufacturing of the GE-414 fighter jet engine in India during Modi's visit.
India is looking at the project to power its indigenously developed combat aircraft, sources said.
According to the proposed deal, US-based General Electric (GE) and Indian defence PSU Hindustan Aeronautics will jointly produce GE-F414 turbofan engines in the 98 Kilonewton thrust class in India. These engines will be used in the made-in-India Tejas Mark-2 fighter jets.
Why defence ties with US matter
The defence ties between the two nations have been on an upswing over the last few years as America tries to wean India off of Russian weaponry.
Washington also views New Delhi as a strong regional counterweight to China, which has been aggressively asserting itself in the Indian Ocean Region (IOR).
Meanwhile, India has also increased defence cooperation with US amid recent flareups with China along the Line of Actual Control (LAC) in Eastern Ladakh.
The two nations, along with Australia and Japan, are part of the Quad security group, which has proactively pitched for a "free & fair Indo-Pacific region" in a vieled but strong message to China.
China has often accused US for using Quad as a platform to counter Beijing in IOR.
(With inputs from agencies)
Watch
Milestone of relationship: Foreign secretary details PM Narendra Modi's US itinerary